Top Drawer On Demand is a unique digital platform giving buyers exclusive access to new products from a selection of curated design-led brands, as well as original seminar content from some of the industry's favourite names.

Join our online digital platform for design-led brands
In a time when retailers, designers and brands need our support more than ever before, our aim is to bring our community a month-long opportunity to make meaningful connections and do business.
On demand for the whole month of September
For the entire month of September, registered buyers will have the ability to search for products and brands like never before, as well as connect with them through a host of tools such as live chat, appointment requests and video calls.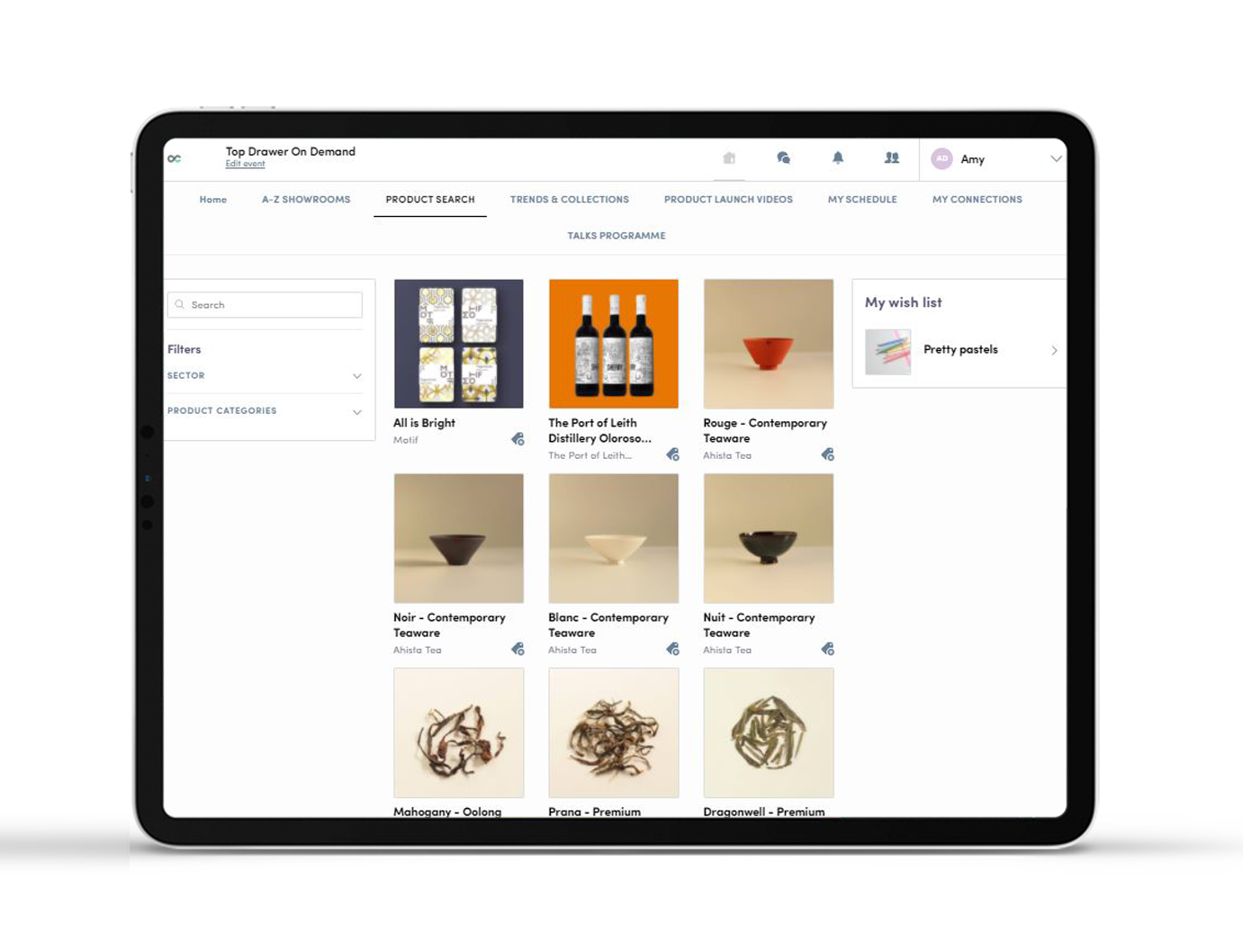 300+ VIRTUAL SHOWROOMS | 1000S OF NEW PRODUCTS | EXCLUSIVE PRODUCT LAUNCHES
MEANINGFUL CONNECTIONS | LATEST TREND FORECASTS | UNIQUE EXPERT ADVICE
AND MUCH MORE