Black t-shirt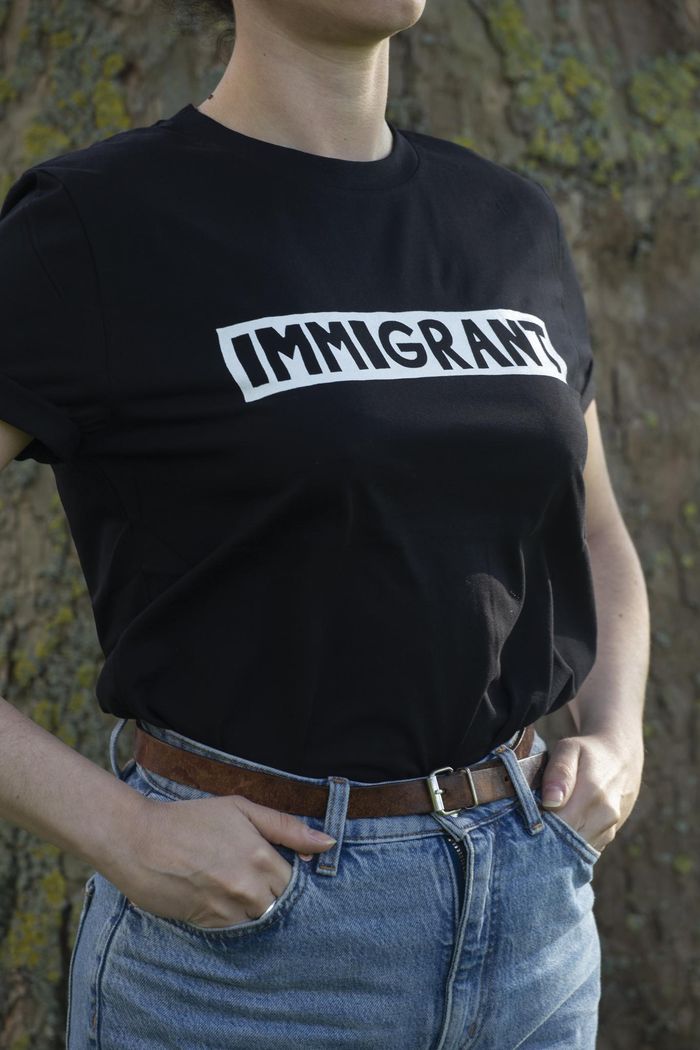 Ethically produced and screen printed in the UK with low waste printing tech on 100% certified organic cotton t-shirts. GM free. Not tested on animals. Does not contain animal-derived products. Made in a renewable energy powered factory audited for a wide range of social criteria.
Free Uk Shipping
Unisex sizing XS / S / M / L / XL / XXL
Models wears size S
155g / m2
Each year, SO IMMIGRANT donates at least 10% of its sales to Refugee Action, a registered UK charity founded in 1981.
Categories
Clothing
Gifts
Men's Gifts & Accessories