Say it With Songs
Stand: H32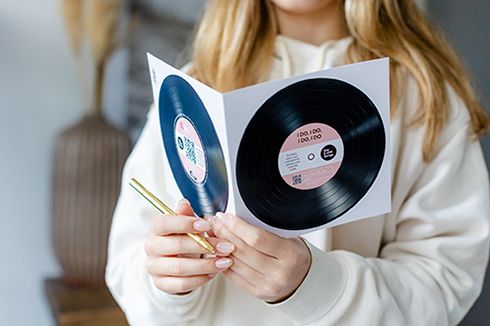 We all have a song that takes us back to a time, person or moment in seconds…The song played at your wedding..The song that makes you dance all night....The song that got you through the hard times, and the song that makes you think of him, her or them.
Whether it's a ballad, a dance floor classic, a heavy rock anthem or a pop guilty pleasure ...in just a few notes we are literally right back there.
This is exactly why Say it with Songs was created.
A brand that helps us connect and reconnect with the special people through the music that has formed the soundtracks to our lives.
Say it with Songs combines the sentiment of a greeting card with the power of a song - A World First!
Each ethically-sourced card has a recognisable song lyric on the front plus a QR code on the reverse so customers can stream the corresponding song through Spotify, YouTube or Amazon Music via a smartphone instantly.
Best selling titles include ' We are Family' Sister Sledge, 'Have I told you Lately' Van Morrison, 'Happy Birthday' Stevie Wonder 'Go Your Own Way' Fleetwood Mac.
Top Drawer 2022 will see the brand showcase an exciting new collection alongside a well curated gift & accesories range.
'Gift of the Year 22' - Finalist
'HENRIES Best Contemporary Trend 2021' - Finalist
'HENRIES Best Contemporary Trend 2022' - Finalist