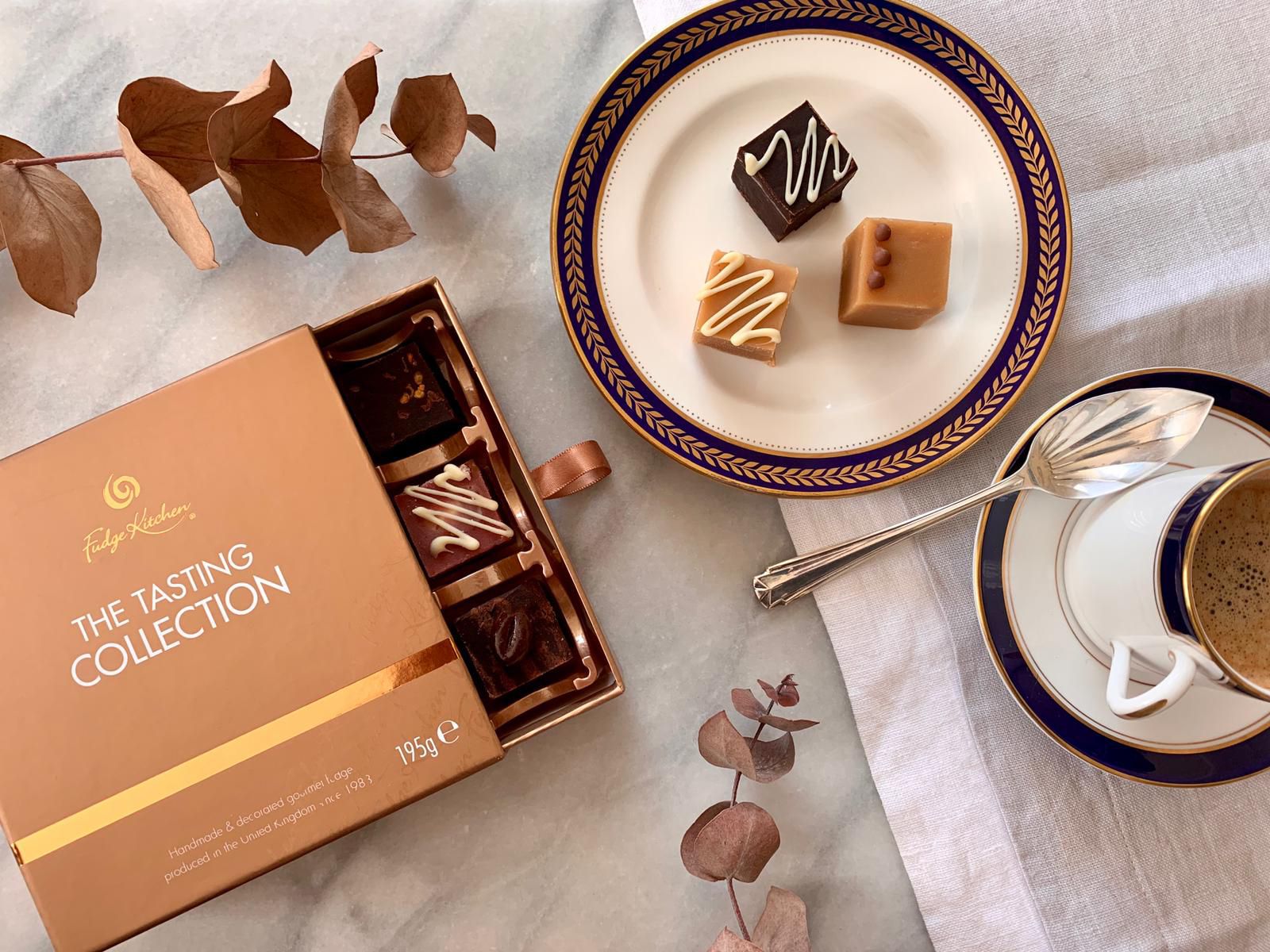 Nearly 40 years ago we introduced an unknown concept to the UK: creamy, premium fudge, handmade in small batches, using traditional techniques, all-natural ingredients, and decorated individually by skilled artisan hands. We haven't stopped trailblazing or innovating since, and never compromise on any of our core values.
Circa 10 years ago, with a string of awards, and the opening of our SALSA-accredited production kitchen in Kent, we took our much-loved traditional whipping cream fudge to new heights, developing more than 70 unique products and formats in over 100 flavours. We listened to our customers, identified emerging trends, and sourced the finest authentic ingredients from both locally, and around the world, to produce a range of artisan confectionery that couldn't be beaten for taste and quality.

From the highly skilled team of confectioners who produce our innovative and award-winning products to our supply chain, and social/environmental impact, we understand the importance of transparency and ensure that everything we do not only tastes good but feels good too.
Introducing a refreshed 2021 range of gourmet Christmas gifts from Fudge Kitchen. From our carefully curated selections of multi-award-winning fudges to a range of beautiful new crackers, stuffed with ...

Handcrafted by a team of skilled artisan confectioners in the heart of the Kentish countryside, our curated selections provide an immersive experience into a range of unique flavours, each tailored to ...