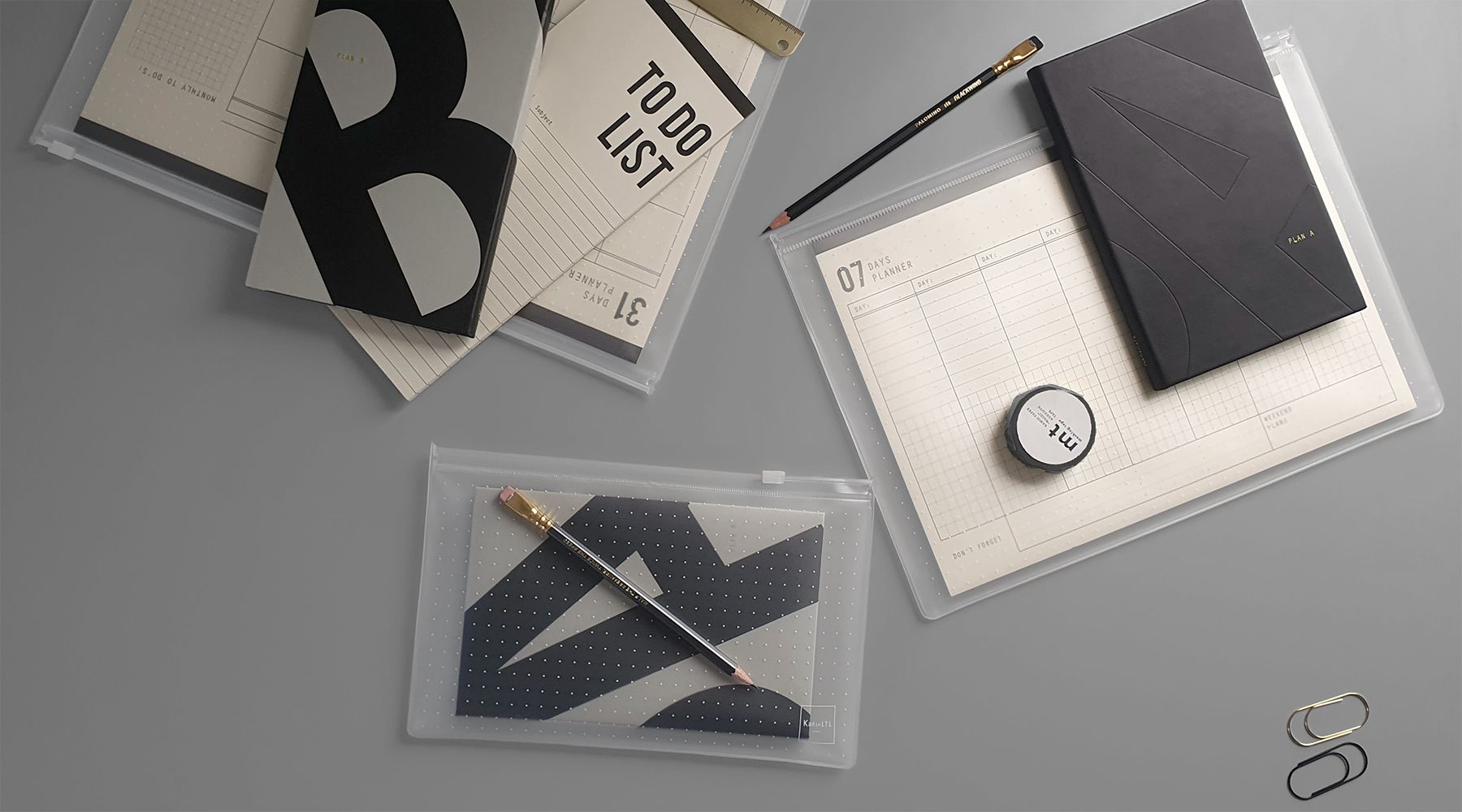 KaRiniTi Studio emerged from a passion for paper.
Each design starts with a reference: numbers, letters and complete texts becoming shapes and illustrations while making sure that the outcome is always clean, minimalistic typography with handmade touches and small details that echo the distant hand-craft of papermaking and notebook binding. This combination creates our individual look for industrial products.
It's so exciting to create physical printed products such as notebooks and calendars, especially nowadays where everything has a digital platform or an app.
We believe our paper products will inspire you to grab that pen and start planning your future and dreams