Leather Handled Seagrass Basket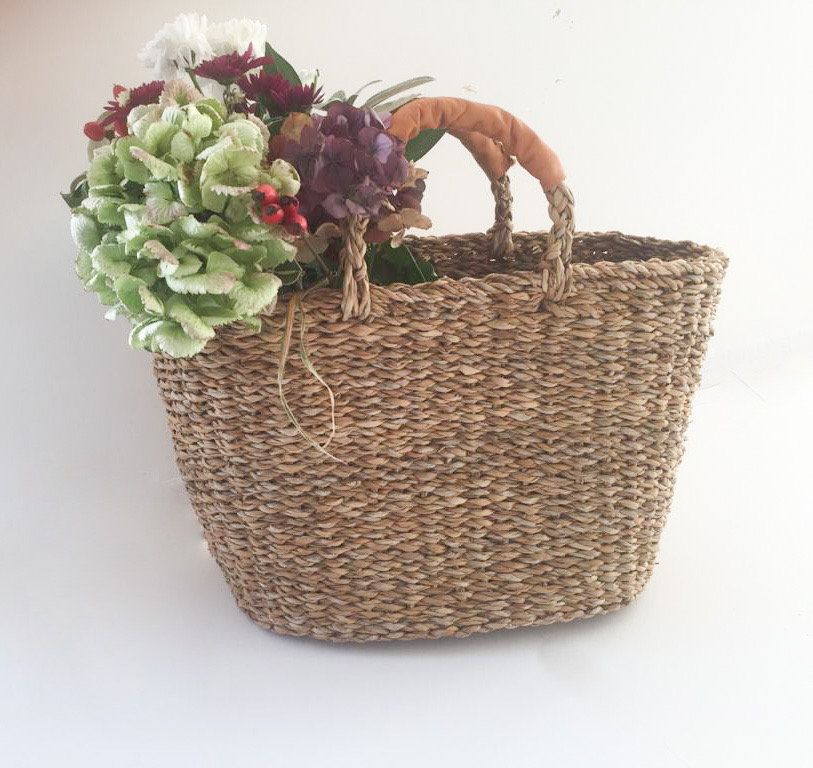 Our handmade baskets are beautifully created from seagrass.
Not only does this natural fibre have a wonderful warm colour; Seagrass also has an important role to play in stabilising flooded wetland soils.
So, it's a win-win for our partner, The Women's Empowerment Programme. They receive employment and training and the Seagrass does such a good job in stabilising the soil in areas increasingly prone to flooding.
Please note that the handles are wrapped in leather.
Categories
Fashion Accessories
Garden Accessories
Gifts
Housewares
Interior Accessories
Kitchen Accessories