06 Sep 2023
Top Drawer unveils a host of new and exclusive brands this season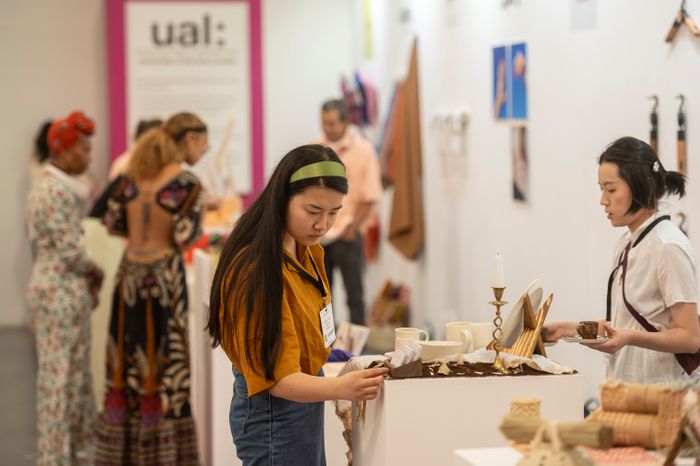 Retailers are in for a treat this September, as Top Drawer prepares to open the doors to its biggest collection of new and exclusive brands to ever attend the A/W show. Over 35% of the exhibitors will be making their show debut this season, bringing both a dynamic new energy and a wealth of exciting products to Olympia London; from cutting-edge technology to one-of-a-kind crafts and artisanal goods, there's something for everyone to discover - here are just a few of the new names that visitors will be able to meet:
Aarke
Aarke is a Swedish design company founded in 2013 by two experienced industrial designers and friends – Jonas Groth and Carl Ljungh. From their studio and workshop in Stockholm, they design premium home essentials engineered to elevate everyday routines. Their first product, the Aarke Carbonator, took the world by storm and can be found on countertops in more than thirty countries today!
Maison Roshi
Maison Roshi embraces the new reality of combining gaming entertainment, by creating products that shake up the retro gaming industry. Combining the designer's creative approach to cabinet making with the needs of a style conscious consumer, Maison Roshi have created eye-catching products perfect for the gaming obsessed. Inspired by the beauty of the natural world and sustainable materials, their high quality arcades are made by experienced and skilful cabinet makers in the United Kingdom and add a modern touch to any space.

Panier des Sens
Panier des Sens is a natural cosmetics brand originally from the South of France. Inspired by natural ingredients from the Mediterranean and local expertise, they have created ranges of authentic skincare, bodycare and home fragrances containing between 95% to 100% ingredients of natural origin.
Combining nature, research and innovation, their products are developed with vegan formulas that include subtle textures and delicate fragrances to encourage relaxation and a moment to indulge in self-care. All the products are conceived and designed in France to encourage short circuits and local partnerships, which ties in to the brand's quest to operate as sustainably as they can.
Pencil Me In
Pencil Me In are the perfect brand to bring fun to any stationery set with their custom printed pencils done using a hot foil machine. Created in small batches for independent shops to resell or for business & charities to use as promotional products, Pencil Me In brings a touch of humour to a classic everyday item.
Based at their Independent shop in Elgin, Pencil Me In are a small team of stationery fans led by owner Sarah Holmes. They supply products to Elgin and beyond with beautifully designed stationery and cards,along with printing over 42,000 pencils a year in their shop's pencil bar.
Origami Est
Origami Est was founded by origami ninja Esther Thorpe, who has a passion for passing on her love for all things paper-folding. Esther has been designing, folding & teaching origami for over 10 years & she's also a published author of Paper Home. She has created products and origami kits to help crafters create their own origami flowers, christmas garlands, lampshades and more. For keen crafters these origami kits provide a great opportunity for escapism while also creating something beautiful for the home. Esther's passion for using origami to make a difference to people's lives by improving their mental health, creating community and championing sustainability, is a key driver for the brand.
Aventura Éditions
Since 2018 Aventura Éditions has been designing and customising original travel-inspired creations that combine quality, style and functionality. The brand are constantly striving to innovate and offer new, exciting creations for all travellers that combine quality, style and functionality - with a commitment to French and ethical manufacturing which is anchored at the heart of their identity. It is through their beautiful products that they share their desire to explore, learn, make beautiful encounters, be amazed and to see all that the world has to offer.

Alongside these brands, Top Drawer has once again partnered with the University of the Arts London, Europe's leading and largest art and design university, to include a select number of their best students and alumni in the Launchpad section. In this sector Top Drawer shines the spotlight on emerging new talent that's caught our eye. This hand-picked sector is the ultimate destination for the freshest brands hitting the market, and is a brilliant opportunity for them to showcase their work for eager buyers, increase their brand exposure and generate new business contacts by interacting with both major and independent retailers from the UK and beyond. Here's a sneak peek at some of UAL's exciting talent you'll discover at the show:

Baron Venus
Launched in summer 2022, Baron Venus is a contemporary homeware brand born out of Istanbul. Soon after her first child was born, designer Dila Myrianthopoulos, a Central Saint Martins graduate, started sowing the seeds of a homeware collection to be made with love and destined to one day become souvenirs from the past.
The brand's mission is to make our world with children more meaningful and more beautiful. As part of its first collection, Baron Venus offers functional yet poetic tableware made from high quality raw materials in the hands of its artisans.

Maison Lisette
Maison Lisette was born out of a love of print. Wanting to bring fun and interest to interiors, Maison Lisette clashes colours and patterns on cushions, tableware and wallpaper. Founder Elizabeth Morling hails from Paris and honed her craft at Central Saint Martins. With over 11 years of print design experience in the fashion industry, her creative influence is undeniable. Elizabeth now designs and makes her products in Britain and ensures that they are treasures made to last.

Jxeramics
Jxeramics was founded by Jie Xu in 2023, a dedicated Chinese designer based in London, who specialises in ceramic and homeware design. With an MA in Designer Maker from Camberwell College of Arts, Jie has honed her skills in handcrafting porcelain works.

Her ceramic vessels are recognised for their subtle incorporation of natural textures and meticulous craftsmanship, resulting in artful and thoughtful designs. With her recent collection inspired by her experiences as a social worker, where she provided care for the elderly with dementia. When exploring her pieces buyers will see how her products showcase a deep connection to the individuals that use them.
Visit Launchpad yourself and discover the best emerging designers first along with many more exciting brands at Olympia London from Sunday 10th September 2023.