04 Feb 2021
Top Drawer Sets the Scene for an Exciting Retail Season, Releasing Their Much-Enjoyed S/S21 Content On Demand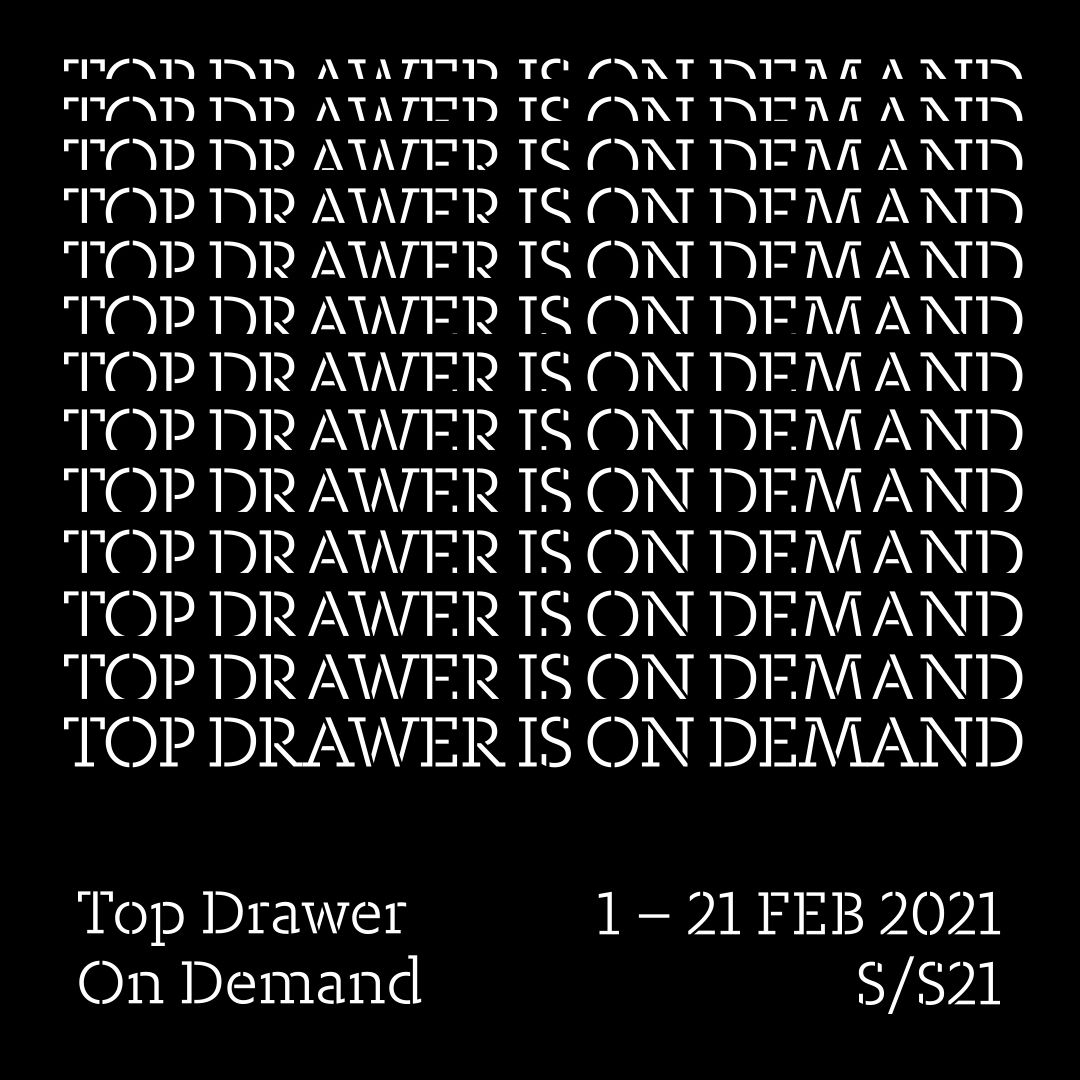 Last week, Top Drawer, the first buying event of the season, hosted an exciting agenda of live product launches and expert seminar sessions, which attracted nearly 10,000 views across the five days—bringing welcome news that with the new year, so too has come a thirst for fresh designs, trends insight and practical business advice.
To ensure those who missed out, want to re-watch, or are keen to share a session with their colleagues have the opportunity, the team behind the design-led event have announced that the content will now be available for the industry to enjoy whenever and wherever suits them best until 21st February 2021.
Liberty's Home Buying Manager, Bryony Sheridan, has praised the show's virtual offering, stating: "In these unusual times, creating ways for buyers and brands to connect has never been more important, the team behind Top Drawer On Demand has done a marvellous job at creating such a community for the retail industry."
From an exhibitor perspective, Forma House's Simon Maghnagi said: "In the absence of live shows, this has been a big help in connecting with current and potential customers. The opportunity to be part of the live product launches allowed us to reach a large audience of relevant buyers effectively and efficiently, whilst the quick-chat function is really helpful for taking those interactions further through informal conversations to really get things started"
Of his experience with On Demand so far, Founder of Gin Etc. Nigel Ferrier said: "We've been delighted with buyers' reactions to our stylish Gin Maker's Kits as a result of the virtual Top Drawer On Demand. We've already received a number of new customer orders with great quotes, which is what it's all about!"
Similar sentiments were echoed by lauded fashion accessories designer and artist, Rory Hutton, who said: "Exhibiting at Top Drawer has been one of the highlights of my business year since 2017, while I am sad not to be meeting my clients in person this season On Demand has been a great way to engage new clients in a very uncertain year and has proved a welcome lifeline."
The Tartan Blanket Company's Co-Founder, Emma Macdonald shared: "We loved being able to virtually meet so many of our wonderful customers and showcase our new collections. The response so far has been amazing already, with new and exciting stockists - who share our values - signing up to work with us. It was such a great virtual community building experience, and we wouldn't hesitate to take part again."
Those who took part in the live agenda are not the only ones to see success on the platform so far, with a 15% growth in active users and an increase in product engagements of over 200% since the show's September digital offering.
Of this great response, Zoë Bonser, Portfolio Director said "Nothing can replace the buzz of a live show, however we've made it our mission to provide meaningful opportunities for our community to keep connecting and buying no matter what. With every virtual event we've hosted over the past 12 months, we've listened to what it is our audience needs and wants, learned from user behaviour, and continued to evolve our offering to ensure we are doing our part in supporting the industry as best we can. The results so far demonstrate that our audience has found what we've created to be incredibly useful to them and their businesses, which is what matters most. We're thrilled to be releasing the content so that it can be accessed and enjoyed by even more members of our community."
In addition to this collection of 'live' content, On Demand is currently hosting more than 8,000 products from 500+ carefully curated design-led brands. Buyers, retailers and interior designers will have until 21st February to browse products, explore new trends, and engage with brands through a host of networking tools available on the platform.
—END—
More information and registration for Top Drawer On Demand can be found at www.topdrawer.co.uk
High-res images can be found here.
For more information about Clarion Events' Retail portfolio, please contact Jordan Evans on jordan.evans@clarionevents.com