03 Mar 2022
Top Drawer S/S 22 at a glance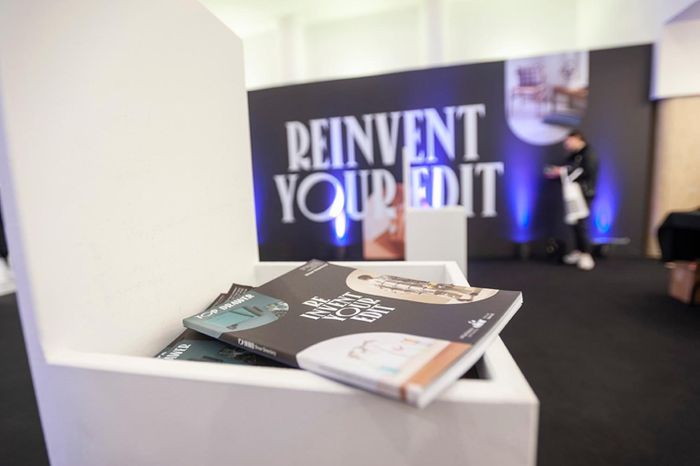 Top Drawer returned to Olympia London for another successful edition of the show. Storms and transport problems didn't keep buyers away as our vibrant selection of carefully curated design-led brands brought them in their droves. With buyers from Selfridges, John Lewis, Anthropologie and many more top retail brands in attendance we received positive feedback regarding the show but more importantly the high-end collection of brands on offer.
Among our mix of brands were long-standing favourites like Jellycat and Caverswall plus emerging brands breaking on to the scene in our brand new Launchpad area.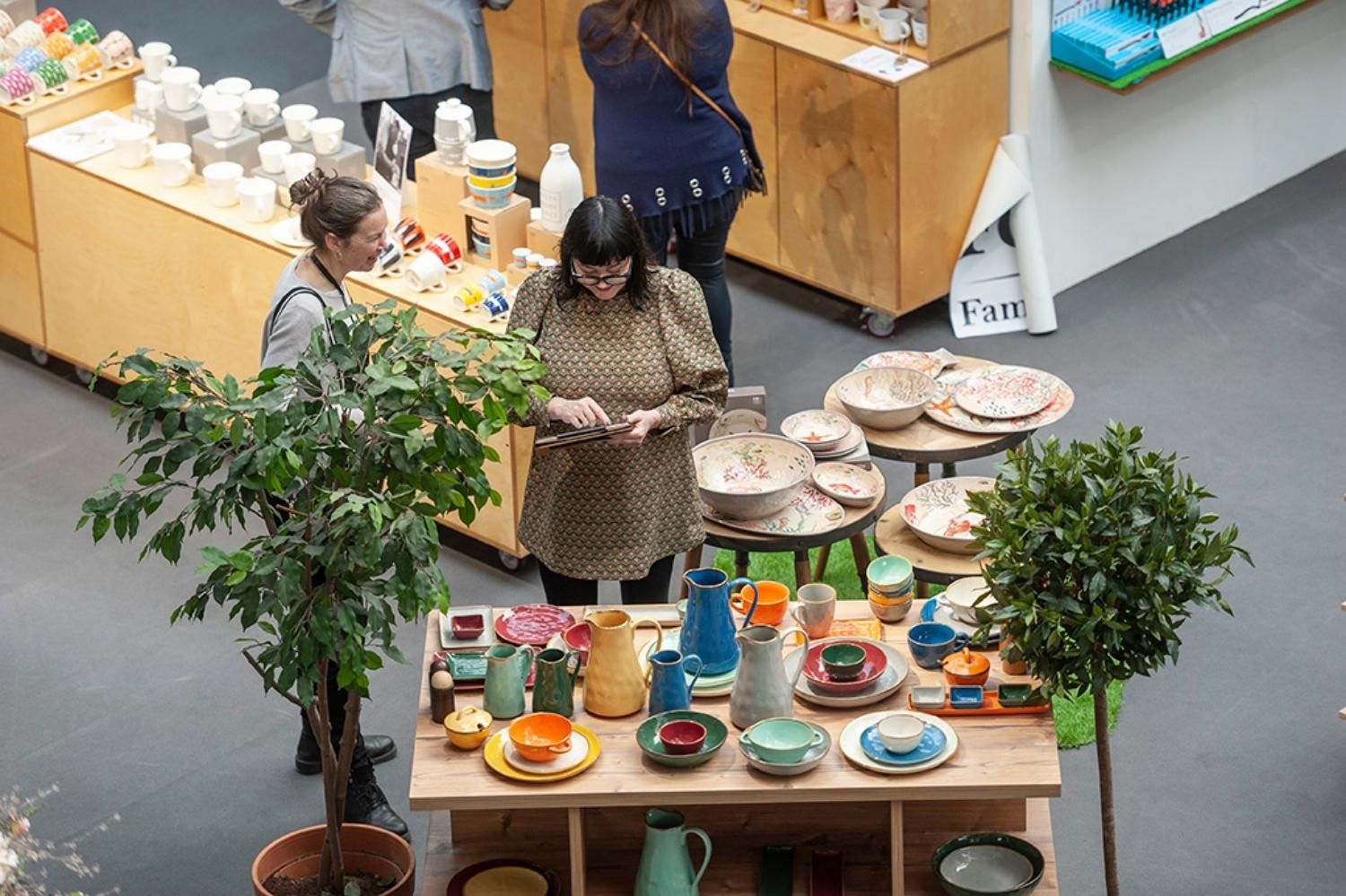 Launchpad hosted a selection of innovative new brands, featuring Concrete & Wax, Afropop Socks, Frankk Studio and many more. These brands brought an exciting array of products from candles, contemporary jewellery, bold prints and striking homeware. Brands in Launchpad received a lot of interest from retailers with their section of the Grand Hall buzzing with conversation and enquiries across the whole three days of the show.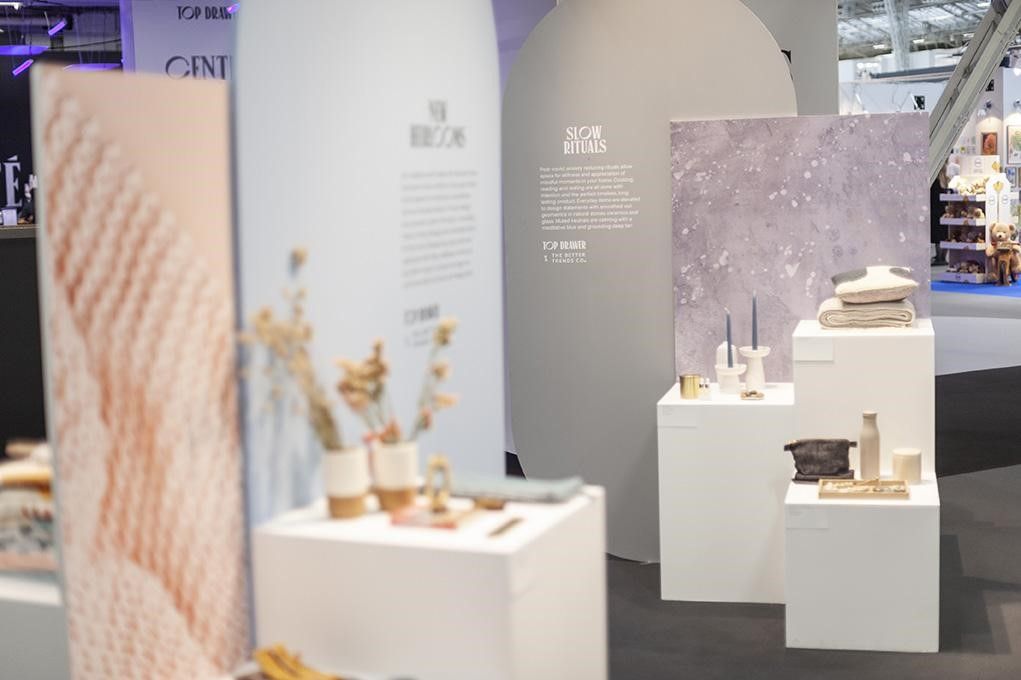 Brands and buyers were able to learn and see the forecasting trends for the next season, curated in partnership with The Better Trends Company. Their four eye-catching displays brought the trends to life on the shop floor showcasing a mix of exhibiting brands' products from across all sectors of the show. From the calmness of the Slow Rituals trend to the bold fun colours of Positive Reinforcement – buyers were able to see the new colour schemes and style predictions for Spring/Summer.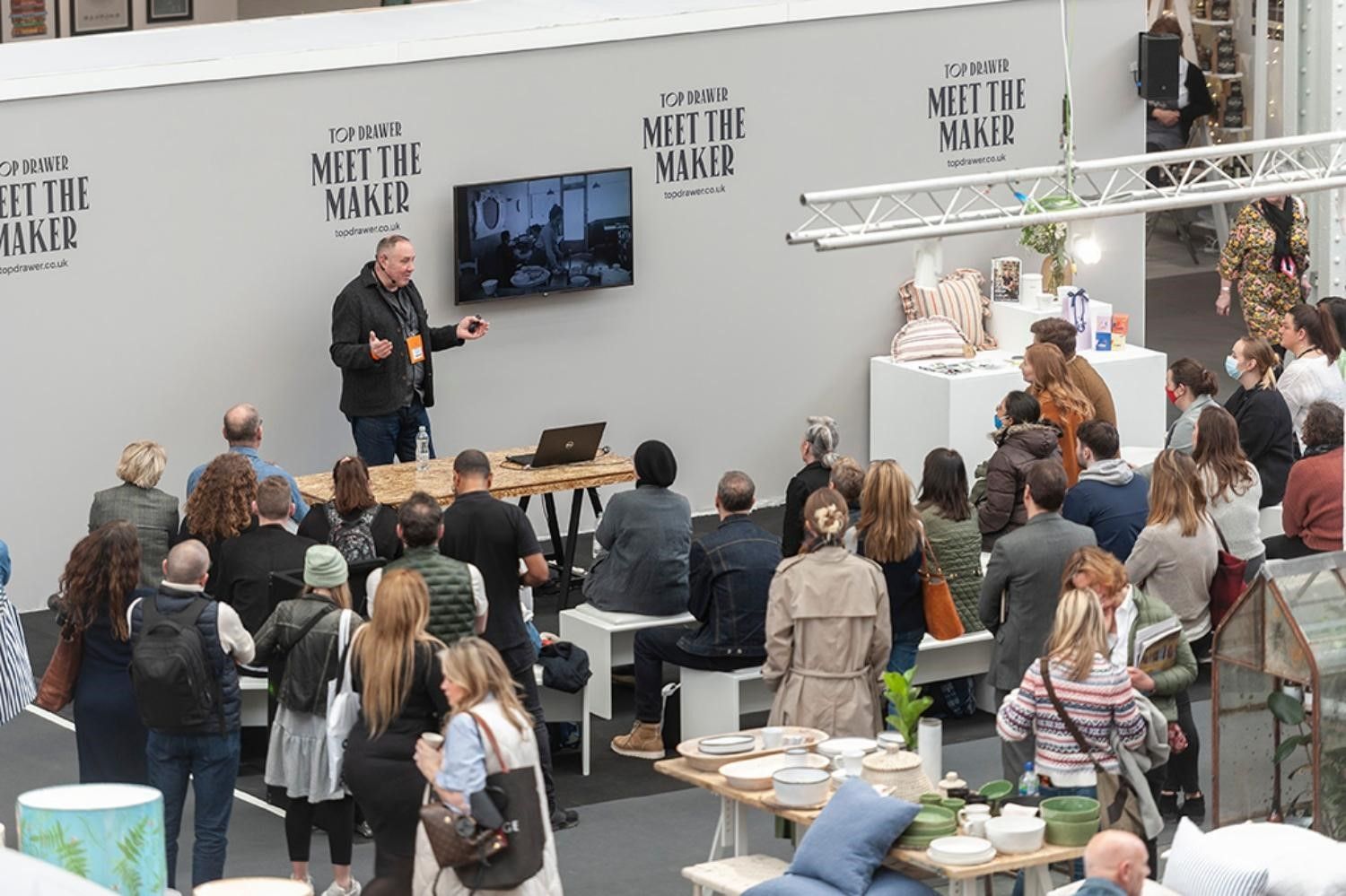 This year's Top Drawer also saw the introduction of our brand new Meet the Maker initiative which put a spotlight on the creative designers and makers exhibiting at the show. With ceramics heavyweight Keith Brymer Jones sessions drawing large crowds, buyers were able to learn more about his relationship with clay from day one to now and what goes into the creation of his products. Plus, there were sessions from sustainability brand Beeswax Wrap, new candle brand Olor, ceramicist Sue Ure and many more. The interactivity of these sessions was beneficial as buyers were able to learn more about the brands and their process from design to creation. For future shows we hope to build on these interactive sessions and give more brands the opportunity to tell their stories straight to the retailers.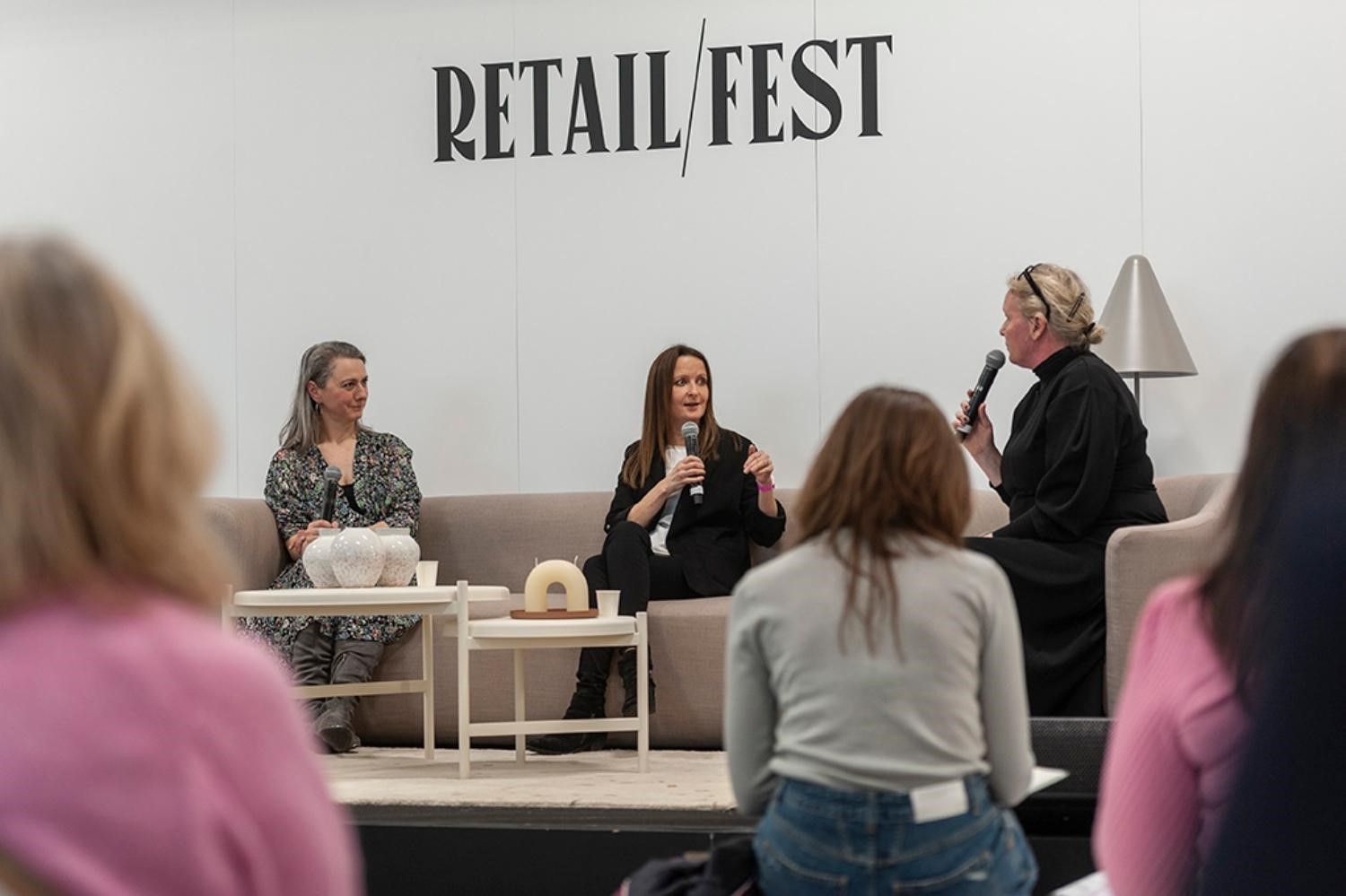 Our other speakers and discussions at RetailFest gave expert inspiration and advice for businesses to help them thrive and grow. With the engaging conversations and discussions covering a range of topics from product photography, digital marketing, tricks to build brand loyalty and much more – buyers and brands were able to gain valuable advice and industry knowledge. We had insightful sessions from a range of speakers including; Laura Perryman from Colour of Saying, Fiona Minett from Boss your PR, Luke Coutenay-Smith from Bolt Digital and many more.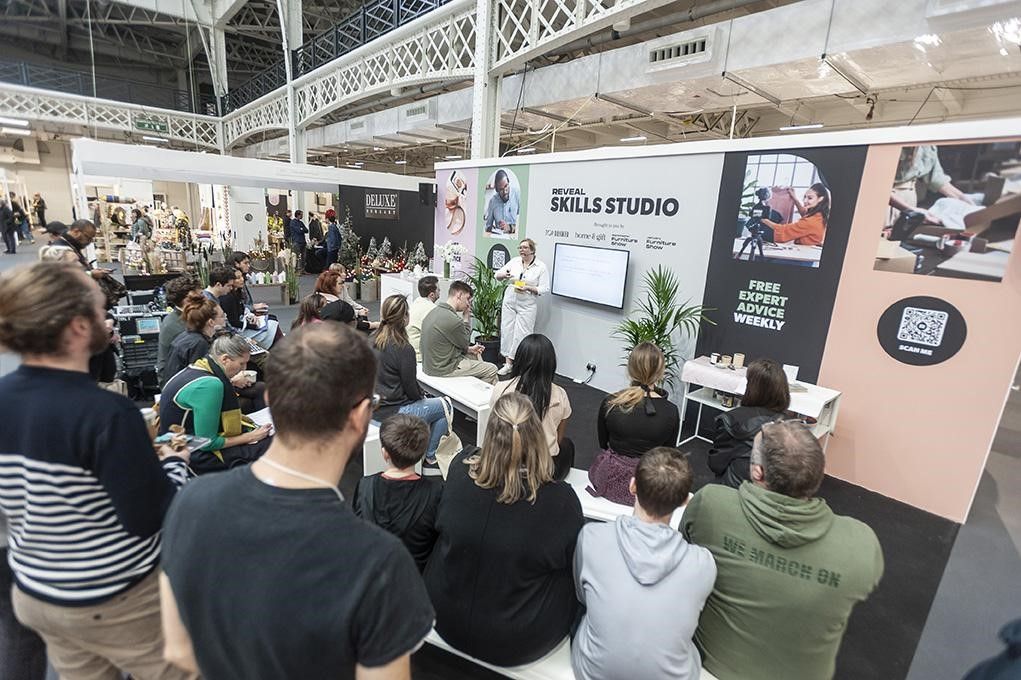 This year's Top Drawer also saw the introduction of the REVEAL Skills Studio which hosted intimate workshops on designing the customer journey, PR planning, visual merchandising techniques and many more. The REVEAL platform is a great way for brands and buyers to come together outside of our shows by offering brands advice and tips at the Skills Studio, it helps them build and nurture their brands as well.
All our sessions across RetailFest, Meet the Maker and the REVEAL Skills Studio were well attended and drew in crowds with visitors enjoying the interactivity of the sessions along with the interesting topics.
We received great feedback from buyers:
'Great to be back at the show, so pleased that there was a lot to see, new brands I haven't seen before and a chance to reconnect with existing contacts.'
Buyer from a well-established horticultural brand
'Great collection – lots of choice.'
'It's very thrilling to see things live and to be able to meet people in person.'
Publisher
'Top Drawer is our go-to trade show for design-led inspiration! So pleased to be back!'
Angela Teasdale, Director at Emporium Gifts
'It has a cool contemporary edge and tends to be slightly ahead for trend desired stock.'
Gift Shop owner
After the success of our Spring show we are now looking ahead to September for Top Drawer Autumn which is sure to be another incredible show. Join us back at Olympia London on 11-13 September, 2022.