12 Jan 2020
Top Drawer opens doors to the decade of design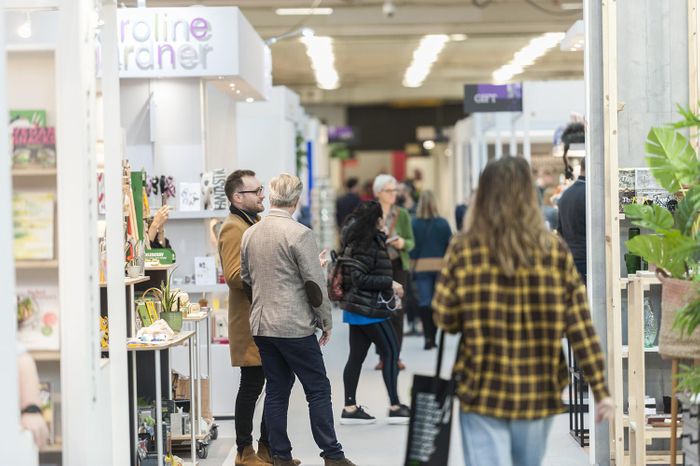 Top Drawer, the UK's leading design-led trade show, opened its doors for the S/S20 edition this morning, welcoming visitors to an unmissable showcase of products across the lifestyle spectrum from 1,500 hand-selected, world-class brands.
As the first display of its kind for the year, over the next two days Top Drawer will continue to give leading retailers, interior designers and hospitality specialists a look at the products set to captivate their customers and clients ahead of the new season.
It is in the show's curated sectors—HOME, GIFT, WELLBEING, GREETINGS & STATIONERY, PLAY, FASHION, CRAFT, PULSE | SPOTTED and FOOD EMPORIUM—that visitors will find the newest design-led products to tailor their offering and set them apart from the rest.
In addition to the array of established leading brands across the show, Top Drawer is also the perfect place for visitors to discover new names and emerging talent. The SPOTTED | PULSE area is solely dedicated to giving a first look at new, retail-ready names, plus an exciting collaboration with ual:, where the work of eight students and alumni will be on display.
As the very best buyers continue to turn to Top Drawer as a source of inspiration and advice in addition to product insight, they also have access to not one but two free-to-attend seminar programmes. Across its two stages, RetailFest and Design Talk will provide unmissable original content specifically crafted to stimulate ideas and discussion, encourage growth and foster success from some of the best names in the business. The Retail Clinics also provide visitors with access to expert advice and the latest product solutions.
Helping visitors to know what's coming next, Top Drawer is thrilled to be partnering with global cultural strategy agency, Flamingo, for the second season—whose insight strengthens and enrichens knowledge of developing trends. Interpretations of the four trends, exclusively shown at Top Drawer, as curated by leading retailers, Galeries Lafayette, Heal's, Urbanic and The Hambledon, can be found near the Design Talk stage.
For more than thirty years, Top Drawer has been the bi-annual meeting place for creative retailers and interior professionals who share a passion for design; the ultimate destination for product launches from the biggest names, discovering emerging talent, making meaningful connections and being inspired—with the January S/S20 edition looking to be one of the best yet.
—END—
Supporting images for this release can be found here
Follow the latest news and new launches
@TopDrawerLondon #LiveDesign #TopDrawerLondon
For more information about Top Drawer and all PR enquiries, please contact: Jordan Evans, Clarion Events T: 020 7384 7751 | E: jordan.evans@clarionevents.com | W: www.topdrawer.co.uk
About Clarion Events
Clarion has outstanding expertise in retail and design industry with well-established shows including Top Drawer, Home & Gift, Design Shanghai, Spirit of Christmas, Scotland Trade Fair, January Furniture Show, Manchester Furniture Show, Internet Retail Expo, Internet Retail Conference in the UK. Premium Fashion Shows Berlin, and Global Sources, Hong Kong.
Clarion Events organises over 200 exhibitions, conferences and events annually across the globe and employs over 2500 people in 15 different countries. More than 16,000 companies trust us with their custom each year and over 1,000,000 people give their valuable time to visit our events.
www.clarionevents.com