05 Sep 2022
Spotlight on Sustainability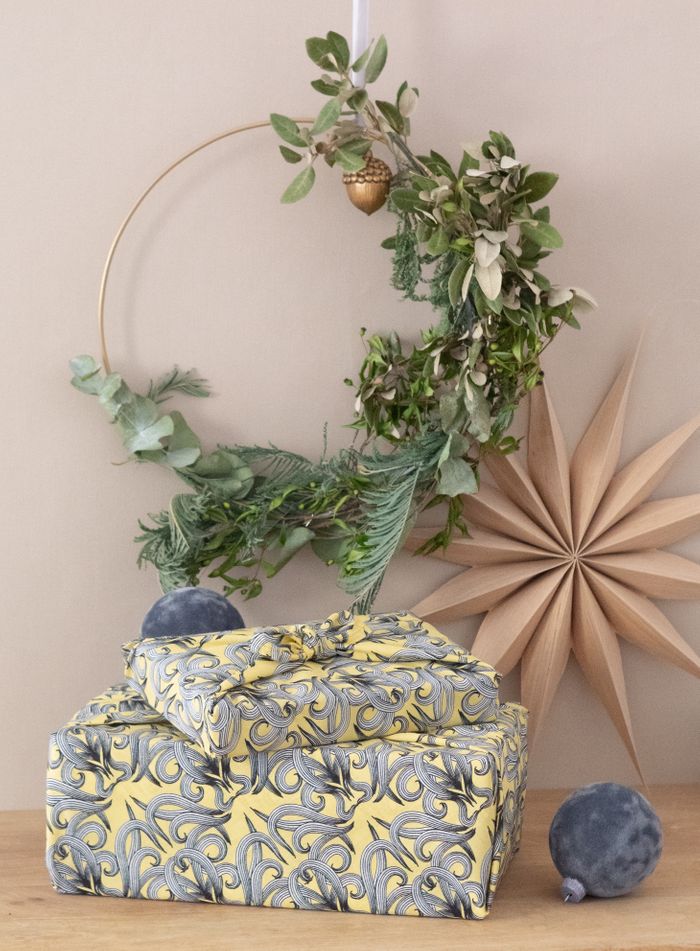 Sustainability continues to be a topic at the forefront of everyone's mind these days as the effects of climate change become increasingly obvious and concerning. As we all take steps to become more aware of our impact on the climate as conscious consumers, we wanted to highlight some of the brands joining us at Top Drawer AW22 that continue to make waves within the industry with their sustainable products and eco-friendly focus.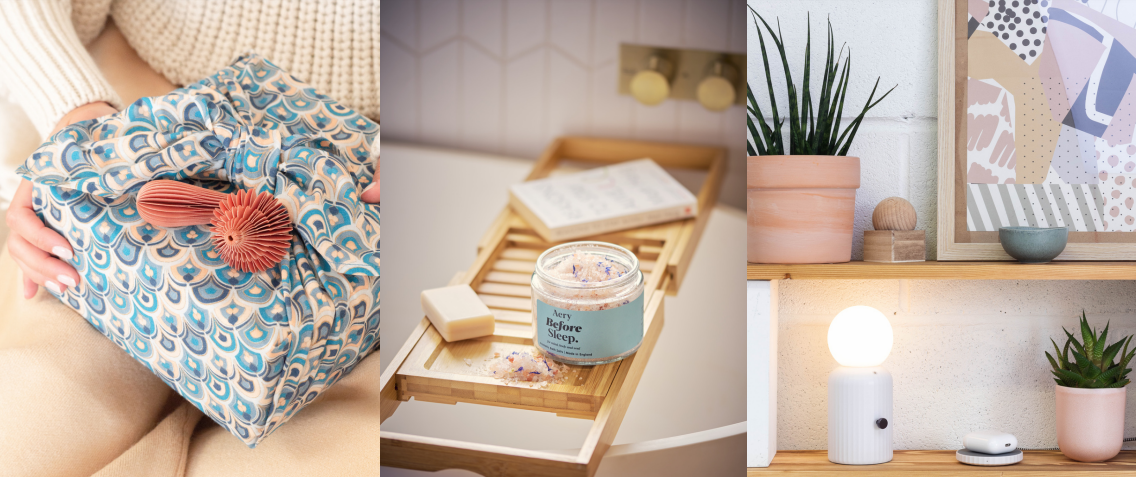 FabRap Aery Lund London
FabRap
FabRaps are ethically made from 100% certified organic cotton. Zero-waste and multi-purpose, these gift wraps are used time and again to delight and enhance the act of giving. After recognising the sheer volume of waste that is generated by single-use wrapping paper every year, the founders of Fabrap set out to create a sustainable and affordable alternative that can be passed on to cherished family and friends or kept as a memento forever. Taking inspiration from a variety of sources, such as architecture, traditional attire and nature itself, they focus on creating designs that hold a timeless quality which can be enjoyed for years to come. By using only GOTS-certified cotton, this brand ensures that their products are not only kind to the environment but also produced ethically in order to support organic cotton farmers such as those they work with in India.
Aery
At Aery, their mission is to create a rich, immersive aromatherapy experience with each of their candles that is both good for you and better for the planet. In 2018, they set out to create an ethical and responsible brand that focused on sustainability before profitability. Through trial and error, they have created a range of products that not only smell incredible but allow us to create little everyday rituals to slow down and escape the stresses of our busy lives. By using only 100% plant-based wax, naturally-derived essential oils, non-toxic fragrance oils and eco-friendly packaging, this brand encourages us to indulge in moments of guilt-free self care as we approach a new year.
Lund London
While Lund London might not have started its brand journey with an eco-friendly focus, creators Daniel Savage and Simon Henley couldn't ignore the devastating impact that throwaway plastics continue to have on our planet, and decided to utilise their design skills to create beautiful, reusable and planet-friendly products which customers will love and enjoy using every day. Since the launch of their now iconic Skittle bottle, a thoughtfully designed, durable, reusable alternative to single-use plastic bottles, their eco-friendly collection only continued to grow, introducing us to the Skittle reusable straw (an iF award finalist!) and a range of 'food on the go' options made using innovative, recycled and sustainable materials.