09 Jul 2019
PaperAwards set to celebrate the very best of greetings and stationery for 7th season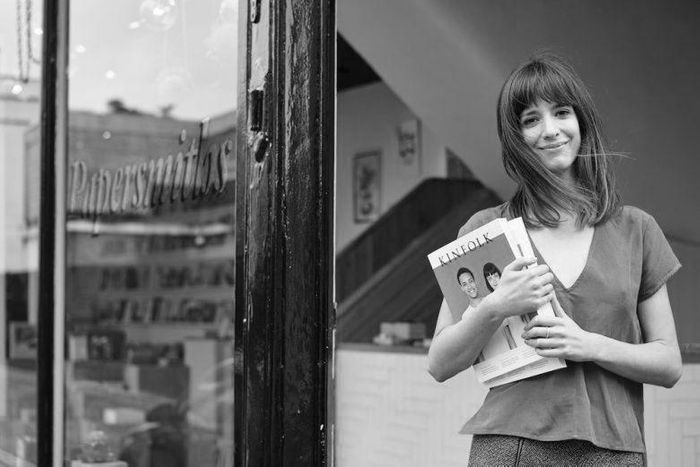 Call for entities are now open for the PaperAwards 7th edition, with winners to be celebrated at the A/W19 edition of Top Drawer. Supported by G.F Smith, the PaperAwards are set to continue their tradition of recognising and celebrating the very best in design, creativity and innovation across greetings and stationery.
Applications for the PaperAwards are now open for Top Drawer's A/W19 season. Supported by G.F Smith, the PaperAwards—which, now in its 7th edition, have become a prominent feature within the show—will once again recognise and celebrate the very best in design, creativity and innovation across greetings cards and stationery.
Exhibitors within the show are encouraged to enter their latest products into one of the award's four categories: Exciting Use of Colour, Emotive Design, Engaging Print and, for the very first time, Best Stationery Design.
Of the decision to introduce the Best Stationery Design category, Top Drawer Show Director—Alejandra Campos said, "With several stand-out stationery products being submitted across our existing categories in January, we made the decision to recognise their work by announcing winners in this area as a surprise at the show. In response to the great reaction it garnered, it was clear that there needed to be a stronger distinction between our talented greetings and stationery exhibitors within the PaperAwards moving forward. We're thrilled to welcome stationery exhibitors to submit their work to a dedicated category for the very first time this season, and look forward to seeing what will undoubtedly be fantastic entries for Best Stationery Design."
One of last season's winners, Evan Lewis from VENT from Change commented, "The PaperAward at this January's Top Drawer has catapulted us into the public sphere. Time and again people have referred back to the award as the reason they've heard about our range and what we're up to. The coverage off the back of the award has been incredibly helpful to a start-up like VENT for Change. Journalists, bloggers and buyers have all been drawn to our range as a result."
Continuing to attract a panel of the highest calibre, this season's expert judges include:
Not on the High Street and Holly & Co – Holly Tucker
Heal's – Emily Dunstan
Paperchase – Emma Clooney and Lucy Sumner
Selfridges – Eleanor Gregory
Oliver Bonas – Molly Park
Design Museum – Preena Patel
Papersmiths – Sidonie Warren
Pencil Me In – Sarah Holmes
Fortnum & Mason – Emma Hawkins
Entries for the PaperAwards close on Friday 19th July. More information on how to submit and the full judging list can be found at www.topdrawer.co.uk/paperawards
—END—
Follow the latest news and new launches
@TopDrawerLondon #Outoftheordinary #TopDrawer #AW19
For more information about Top Drawer and all PR enquiries, please contact: Jordan Evans Clarion Events T: 020 7384 7751 | E: jordan.evans@clarionevents.com | W: www.topdrawer.co.uk
About Clarion Events
Clarion has outstanding expertise in retail industry with well-established shows including Top Drawer, Pulse, Home & Gift, Scotland Trade Fair, January Furniture Show, Manchester Furniture Show, Internet Retail Expo, Internet Retail Conference in the UK. Premium Fashion Shows Berlin, and Global Sources, Hong Kong.
Clarion Events organises over 200 exhibitions, conferences and events annually across the globe and employs over 2500 people in 15 different countries. More than 16,000 companies trust us with their custom each year and over 1,000,000 people give their valuable time to visit our events. www.clarionevents.com