21 Jan 2021
New Year, exciting new era for Retail at Clarion Events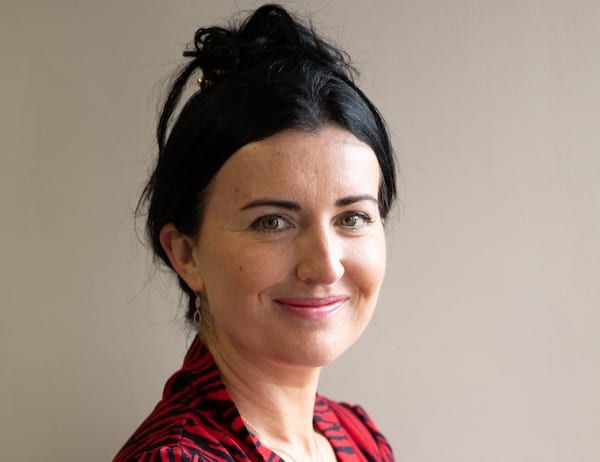 Clarion Events, the organiser of leading buying exhibitions, Top Drawer, Home & Gift, January Furniture Show and Manchester Furniture Show, has announced new appointments within its Retail portfolio leadership team.
These appointments and expansion of the existing Retail team mark an exciting new era for the shows, especially for the growing number of clients who visit and exhibit at events across both trade and consumer sectors. Having most recently delivered the successful digital versions of Home & Gift, Top Drawer, The Baby Show and Spirit of Christmas, which were accessed and enjoyed by hundreds of thousands, the team is excited to evolve its offering of in-person and online products even further. They are committed to providing meaningful opportunities for the retail industry to come together and do commercially-effective business in many ways, for many years to come.
With over 20 years' experience of shaping and leading award-winning events across both trade and consumer, Daniel Nwaokolo expands his role as Managing Director to encapsulate both Clarion's Enthusiast and Retail portfolios.
"In a year of great change, the sectors of the retail industry we serve have shown incredible resilience and dynamism. Both how products are sourced and consumed has been accelerated by the influence of online, and I'm looking forward to working with the team to provide innovative buying opportunities and solutions, both in-person and digitally, that meet our customers' evolving needs."
Zoë Bonser further strengthens the team as Portfolio Director, having previously been Event Director for Spring and Autumn Fair and, most recently, Show Director for The Baby Show at Clarion Events. Zoë brings more than 15 years of events and exhibition experience, and a deep understanding of the needs, opportunities and challenges of the retail and gifting market.
Zoë comments, "It's a real honour to be leading the Retail portfolio, whose shows are so loved by the industry and are such crucial opportunities for brands, designers and buyers to unite. At its core, retail is an industry all about people, passion and connection. These are elements that the long-standing event teams and I will continue to harness as we evolve our offering even further, creating new opportunities for success through both live events and exciting new virtual outputs.
With over a decade of multi-function event experience, Russell Rule also joins the Retail portfolio's gift events as Show Manager, having previously held the position at the UK's premier consumer event Spirit of Christmas. With an intimate knowledge of both the retail market and all key operational event functions, Russell will harness his experience to create stimulating buying and networking experiences, both in live formats and online.
Russell says, "2020 has been such a year of change. Adapting at every turn, the Retail team has used this time to strengthen their understanding of the market, finding new ways to connect their audience and serve its needs. I'm thrilled to be joining the team and look forward to working with them to apply these learnings further as, together, we shape an exciting, holistic offering of live and digital opportunities for the retail industry to thrive."
With a breadth of experience delivering stand-out shows of varying sizes and styles, Abigail Quesnel has been appointed Senior Operations Manager for the portfolio.
Abigail comments, "An industry based on creativity and design, I'm looking forward to working with the team across our Retail shows to create welcoming, unique environments that facilitate networking, inspiration and space to do meaningful business."
With a long-standing legacy of uniting the retail community for more than 60 years, the team is excited for this next chapter of innovation.
—END—
For more information about Clarion Events' Retail portfolio, please contact Jordan Evans on
020 7384 7751 or jordan.evans@clarionevents.com
About Clarion Events

Clarion has outstanding expertise in retail and design industry with well-established shows including Top Drawer, Home & Gift, Design Shanghai, Spirit of Christmas, Scotland Trade Fair, January Furniture Show, Manchester Furniture Show, Internet Retail Expo, Internet Retail Conference in the UK. Premium Fashion Shows Berlin, and Global Sources, Hong Kong. Clarion Events organises over 200 exhibitions, conferences and events annually across the globe and employs over 2500 people in 15 different countries. More than 16,000 companies trust us with their custom each year and over 1,000,000 people give their valuable time to visit our events. More info at: www.clarionevents.com