30 Aug 2023
Gift of the Year Winners Showcase Coming to Top Drawer 2023: Celebrating Innovation and Creativity in Gifting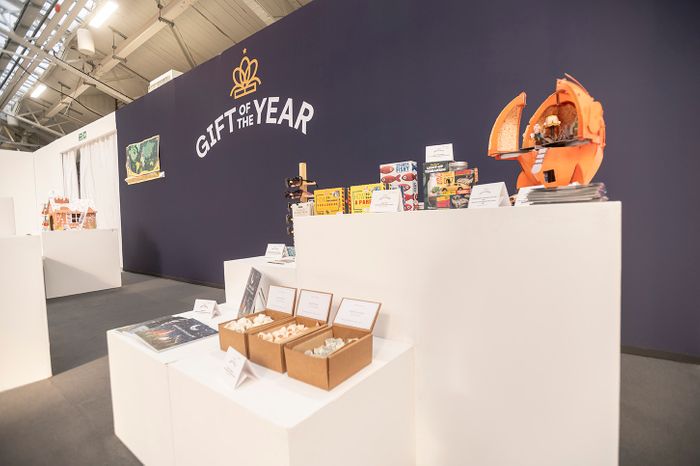 The Gift of the Year team is thrilled to announce its participation at this year's Top Drawer Autumn event, featuring an exclusive winners showcase, on stand 220 from the Gift of the Year 2023 competition. The event is set to take place at Olympia from September 10-12, bringing together industry leaders, designers, retailers, and gift enthusiasts for a celebration of innovation and creativity in the world of gifting.
The Gift of the Year competition, renowned for recognising the most outstanding and unique gift products across various categories, has been a driving force in the gifting industry for over four decades. This year's winners showcase at Top Drawer will shine a spotlight on the trend-setting products that have earned the coveted Gift of the Year accolades. Attendees can expect to be inspired by a diverse range of gift item across 20 categories including Home Fragrance, Kitchen and Dining and Food and Drink.
"We are excited to partner with Top Drawer to present the Gift of the Year winners showcase for 2023," said Chris Workman, PR & Marketing Manager of Gift of the Year. "This showcase not only celebrates the creativity and ingenuity of the winners but also serves as a source of inspiration for the entire gifting community. It's an opportunity for attendees to explore the latest trends, and discover unique products and brands. It also allows buyers to purchase from us at the show, and we will send those orders back to the companies, creating an extra funnel for sales"
Top Drawer has consistently been a focal point for designers, retailers, and professionals from the gift and lifestyle sectors. By hosting the Gift of the Year winners showcase, Top Drawer reaffirms its commitment to providing a platform for groundbreaking designs and innovation that drive the industry forward.
The Gift of the Year winners showcase at Top Drawer 2023 promises an immersive experience for all attendees, offering a firsthand look at the latest trends and the products that are reshaping the gifting landscape. With its rich history of recognising innovation and fostering connections, this partnership between Gift of the Year and Top Drawer is set to captivate the hearts and minds of gifting enthusiasts worldwide.