26 Nov 2019
Finalists for prestigious PaperAwards S/S20 announced—with voting now open for the industry to select the winners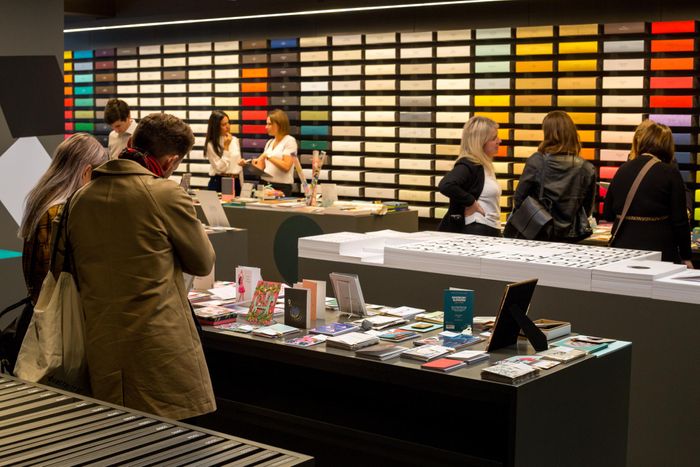 Celebrating design, creativity and innovation within the Greetings & Stationery industry, Top Drawer is thrilled to announce the finalists for this season's PaperAwards, supported by G.F Smith, with winners to be on display at the January S/S20 edition of the show.
Taking place for the 8th time, the PaperAwards entries once again impressed the prestigious list of judges, which included the likes of the Design Museum, Fortnum & Mason, Heal's, the V&A, Papersmiths, Paperchase, Five & Dime, The Hambledon and Postmark Online.
Top Drawer Show Director, Alejandra Campos said, "This season has seen the highest number of entries for the PaperAwards yet, not to mention the most incredible quality. The awards continue to be a highly respected and effective initiative to recognise and support the work of publishers and designers, giving them added exposure to the very best retailers at our show and the judging day, as well as promotion through our expansive marketing and communication channels. From this early glimpse of what's to come, I'm thrilled for visitors to Top Drawer S/S20 to see the exciting product offering in January."
The PaperAwards includes four categories: Exciting Use of Colour, Emotive Design, Engaging Print and Best Stationery Design.
The shortlists for the S/S20 edition are:
Engaging Print
Lagom Design
Meraki
Hotchpotch
Type and Story
1 Tree Cards
Sadler Jones
Exciting use of colour
Lagom Design
Earlybird Designs
Raspberry Blossom
Crispin Finn
Elvira Van Vredenburgh Designs
Type and Story
Emotive Design
ola
Sadler Jones
Wanderlust Paper Co.
Raspberry Blossom
Dicky Bird
Kinshipped
Best Stationery Design
ola
The Completist
Crispin Finn
Sleepy Bee Studio
The'Room'Alive
Block Design
Members of the retail and design industry are now asked to vote for their favourites on the Top Drawer website, with winners to be announced prior to the show. Winners and runners up will have their work showcased in the Greetings & Stationery area at Top Drawer S/S20, and each winner will receive a prize worth more than £2,500. This includes free paper from GF Smith, a 6 month membership with PressLoft, a one hour brand consultation with The Bespoke Brand Designer, and a product shoot with Katherine Larcombe.
Representing the best in retails across department stores, high street staples and indies, this season's expert judging panel comprised of:
Sarah Holmes, Pencil Me In
Preena Patel, the Design Museum
Sidonie Warren, Papersmiths
Emma Hawkins, Fortnum & Mason
Emily Dunstan, Heal's
Fran Webberley, Five & Dime
Craig Kilmartin, Five & Dime
Jenny Wingfield, Search & Rescue
Olivia Davies, Search & Rescue
Samantha Gibbs, Nest
Victoria Suffield, The Hambledon
Mark Janson-Smith, Postmark Online
Sarah Sevier, V&A
Lucy Sticka, Little Paperie
Heidi Richardson, Little Paperie
Emma Clooney, Paperchase
Joe Guest, Paperchase
Audrey Woollen, Urbanic
—END—
Supporting mages for this release can be found here
Follow the latest news and new launches
@TopDrawerLondon #LiveDesign #TopDrawerLondon
For more information about Top Drawer and all PR enquiries, please contact: Jordan Evans, Clarion Events T: 020 7384 7751 | E: jordan.evans@clarionevents.com | W: www.topdrawer.co.uk
About Clarion Events
Clarion has outstanding expertise in retail and design industry with well-established shows including Top Drawer, Home & Gift, Design Shanghai, Spirit of Christmas, Scotland Trade Fair, January Furniture Show, Manchester Furniture Show, Internet Retail Expo, Internet Retail Conference in the UK. Premium Fashion Shows Berlin, and Global Sources, Hong Kong.
Clarion Events organises over 200 exhibitions, conferences and events annually across the globe and employs over 2500 people in 15 different countries. More than 16,000 companies trust us with their custom each year and over 1,000,000 people give their valuable time to visit our events.
www.clarionevents.com