16 Jan 2023
The best of the Greetings & Stationery sector recognised as Top Drawer announces the S/S23 PaperAwards winners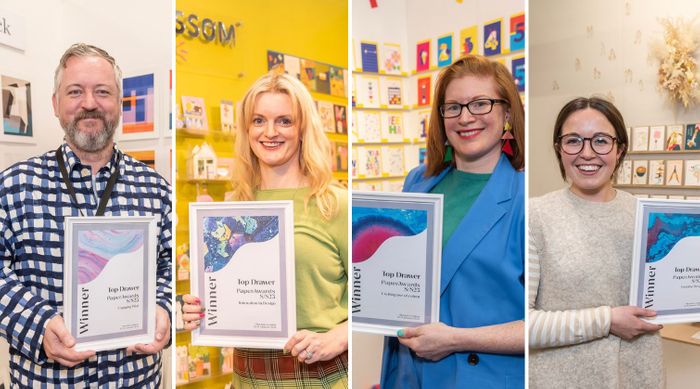 Recognising innovation, creativity and quality across greetings and stationery, Top Drawer has announced the S/S23 Paper Awards winners live at the show. Judging took place onsite at Top Drawer over the past few days, with leading retailers and experts excited by the level of talent seen within the shortlist.
This presentation marks the return of the Paper Awards, celebrating the work of artists and designers across the show's Greetings & Stationery sector.
Announcing a winner and runners-up in each of the four categories, Show Manager David Westbrooke said, "We're thrilled to have hosted the Paper Awards this week; a truly special celebration of innovation, imagination and individuality in one of our most exciting and creative show areas. A huge congratulations to the winners and also all who were shortlisted. The talent seen across our exhibitors truly is second to none."
He continued, "We were touched to see how many industry-leading buyers and experts jumped at the opportunity to join our judging panel for the return of the Paper Awards; a true testament to the connection and community that sits at the heart of Top Drawer."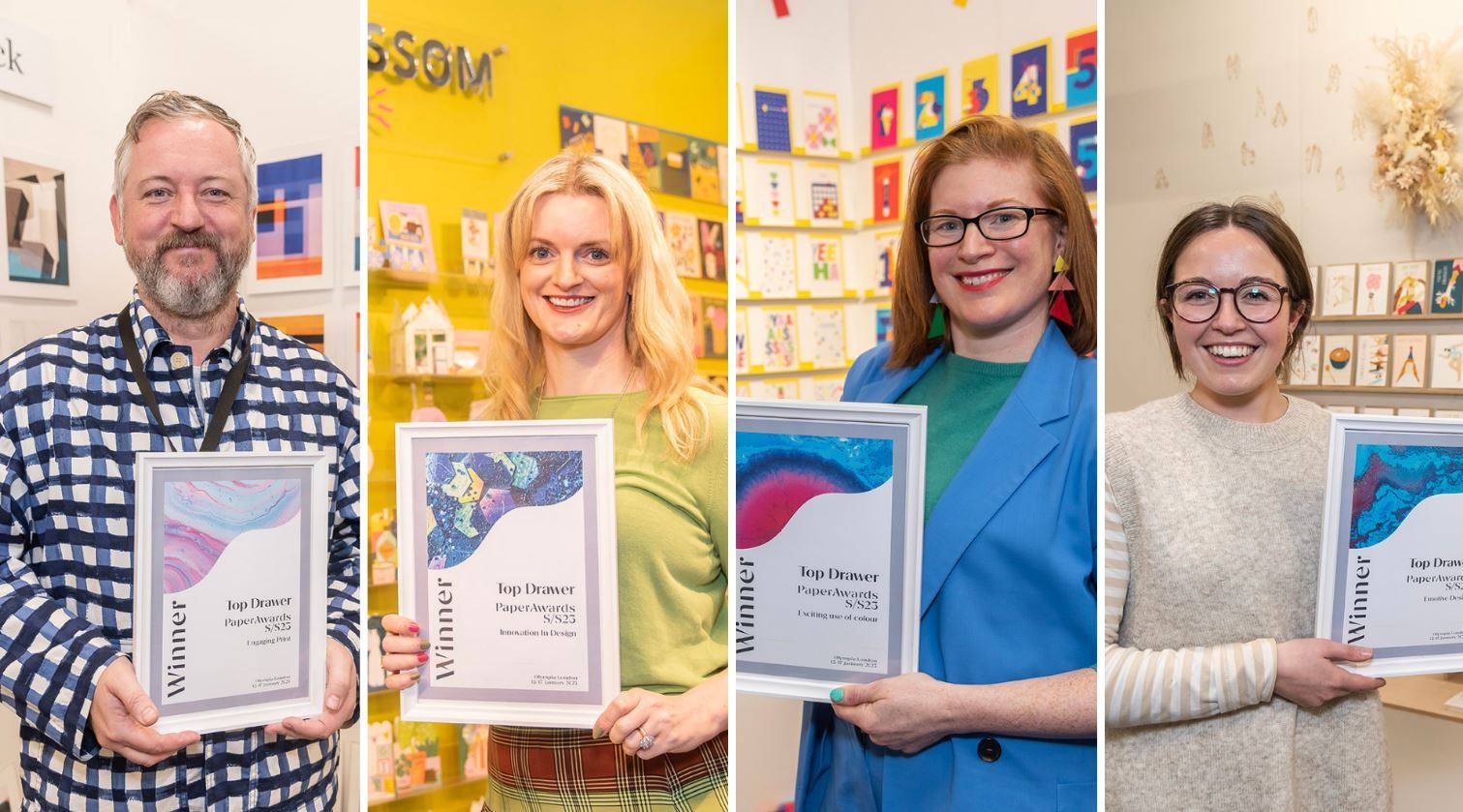 The winners of the S/S23 Paper Awards are…
Exciting use of colour
Winner: Alphablots
1st runner-up: Cath Tate
2nd runner-up: Archivist
3rd runner-up: Mahin Hussain
Judges commended Alphablots' fun approach to design, highlighting how much they enjoyed them bringing "something fun and different" to the market.
Engaging Print
Winner: HeraldBlack
1st runner-up: Matere Designs
2nd runner-up: Mahin Hussain
In this category, judges were most impressed with the "bold colours and striking, almost-brutalist imagery" seen in HeralBlack's pieces.
Emotive Design
Winner: Elsa Rose Frere
1st runner-up: Joy Nevada
2nd runner-up: Riccle Cards
Judges commented on the simple but impactful design seen in Elsa Rose Frere's Sending Hugs card, noting the way it successfully elicited such powerful emotion.
Innovation in Design
Winner: Raspberry Blossom
1st runner-up: Alphablots
2nd runner-up: HappySelf Journal
Of Raspberry Blossom's winning design, the judges commented on how appealing and novel the card's 3D element was.