The Eclectic Lifestyle Company
Stand: J69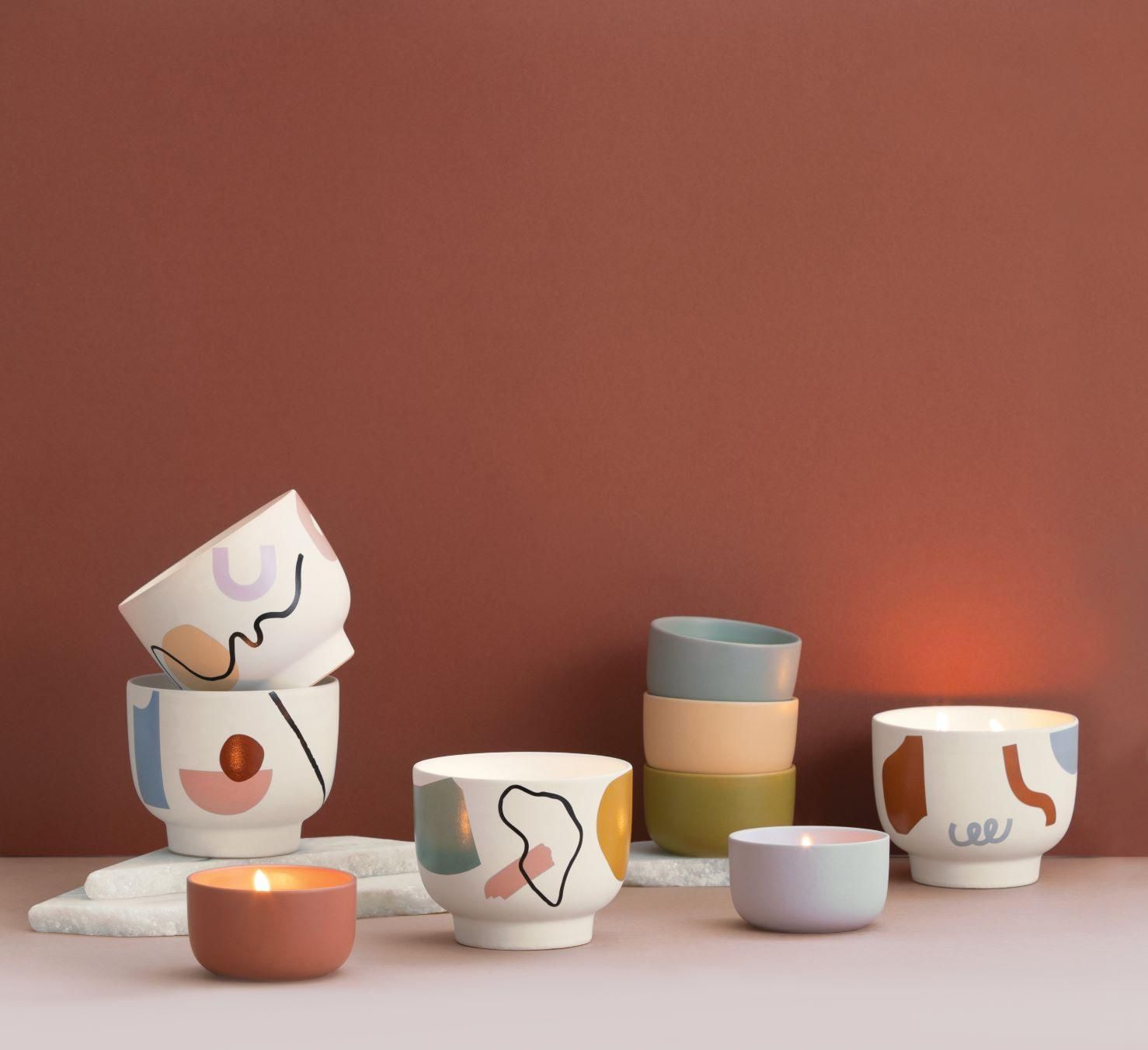 The Eclectic Lifestyle Company is the proud manufacturer and distributor of design and gift lead products. Ranging from home fragrance, stationary and fashion. Everything we do is focused on providing our retailers and customers with the best quality products and highest level of service we can.
WXY. is a cleaner, better and fairer home fragrance range made in the UK, designed and produced by The Eclectic Lifestyle Company. wxy. candles are made with a palm free 100% plant-based soy blend wax and all wxy. products are free from animal derived ingredients and parabens. Designed by a team with many years' experience in home fragrance, wxy. products contain high levels of fragrance and every detail has been considered to give an exceptional product at a realistic price. wxy. contributes a percentage of profits to charitable organisations and projects with every product sold. The wxy. aesthetic is clear and simple, looks good in any room and lets the smells do the talking. No over complicated packaging or marketing hype, just wxy.
PADDYWAX is a premier artisan home fragrance company known for unequalled quality, notable eco-credentials, creative designs and compelling packaging. The brand has a strong commitment to the artisan process and has become synonymous for a truly novel product line offering designer appeal and unique, complex, long lasting home fragrance. It is quickly becoming a major success story in the UK, offering a winning combination of environmentally responsible appeal with sumptuous fragrances and design innovation.
DESIGNWORKS INK takes great pride in creating journals of the highest quality with features such as premium paper stock, smythe sewn binding, acid free paper, soy inks and vegan leather. The stationery brand offers a variety of products in a broad spectrum of sizes, styles and designs. Each design speaks to the personality of its owner – whether that be bold and beautiful or refined and functional.
CHPO is a watch and sunglass brand founded in Sweden in 2013, inspired by streetwear, music and art.
We are Made for Everywhere, which means that we want to offer great looks, great quality and great social values at prices anyone can afford. It also means that we as a brand take a strong social stand for an equal society without racism, homophobia and discrimination. For 2020 all sunglasses will be made of recylced plastic and all leather wathes will be made of vegan leather.
Shoe Shame Remember that moment when you opened the box and was just overwhelmed by that lovely smell of your new sneakers? Spotless. Stainless. Fresh. Ahhh. We'll help you relive that moment, again and again and again.
Nothing (yes, nothing) saddens us quite like dirty, smelly sneakers. Our obsession goes way beyond design and looks. We're experts in shoe care and all facets of shoes – construction, functionality, varieties of leather, synthetic materials, technical specs. We are Shoe Shame.
We look forward to sharing the excitement with you at Top Drawer.
Address
Portal Business Park
Unit 7
Eaton Lane
Tarporley
Cheshire
CW6 9DL
United Kingdom