06 Sep 2018
The World According to Julia Gash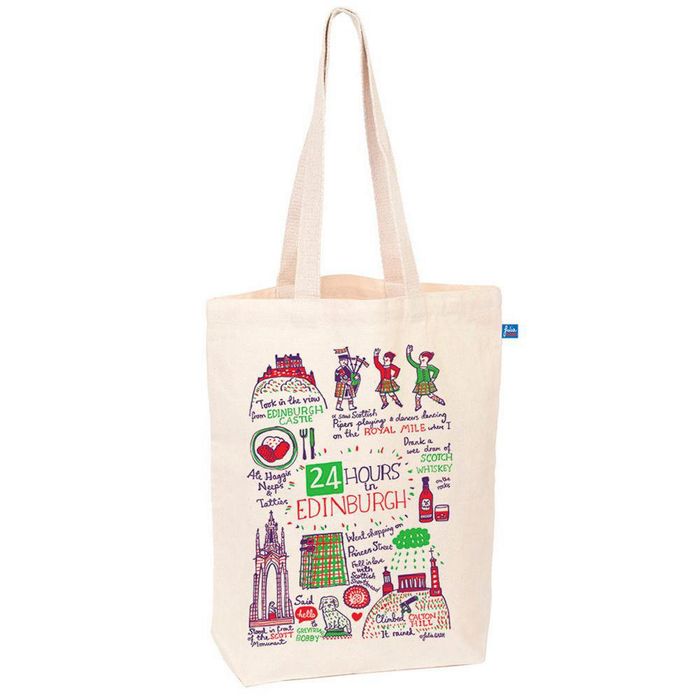 Julia's cool and colourful map like illustrations are tailor made for retailers and celebrate the unique culture, local heroes and iconic landmarks of cities, regions and resorts all over the world … aka "Cityscapes".
Through her collaboration with British heritage souvenir manufacturer, Judge Sampson, Julia
has extended her love of travel through a new collection: "24 Hours in …", in which she illustrates local food and drink, tourist attractions and key architectural features of a specific place. Her "Fabulous Cities" slogan collection is inspired by the "Welcome to Las Vegas" sign and incorporates its distinctive colour palette of sunshine yellow, aquamarine and pillar box red.
Designed by DASHER is Julia's diffusion brand, which captures the character of a city with two bold colours that interplay with each other to create a charming and unique portrait of a location.
Julia and Judge Sampson collaborate with blue chip retailers all around the world, including Selfridges, Macys and World Duty Free Group, popular tourist attractions including the London Eye, Arc De Triumph and flagship museums including the National Gallery of Art and Philadelphia Museum of Art. Her illustrated ranges of sustainable souvenirs, natural tote bags, heavenly homewares and amazing art prints  communicates a playful and honest vision of the world in which we live.
Notes to Editors
1. Julia Gash @ Judge Sampson for map related giftware collections at Stand L49, Top
Drawer, Olympia, London, 9 – 11 September 2018
2. For further information visit: www.juliagash.co.uk; www.judgesampson.co.uk
3. Contact Julia Gash: 07973 1999 69. info@juliagash.co.uk / info@judgesampson.co.uk