03 Sep 2018
The Cats That Got the Cream   A New Range from Hannah Turner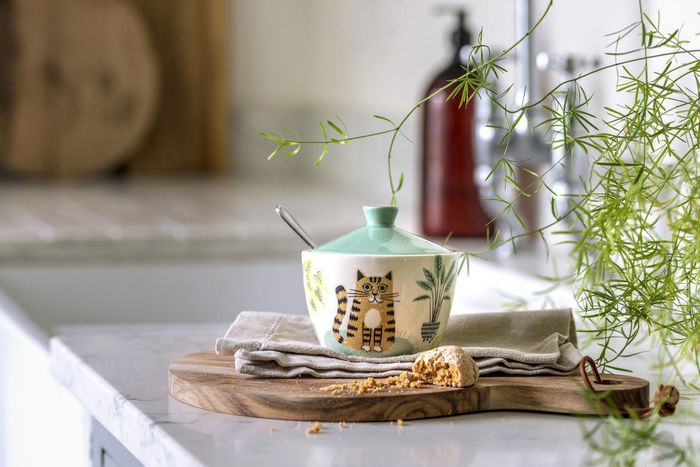 Hannah Turner says: "Customers and stockists have been asking me for a while for a tableware range to compliment the Cat Salt and Peppers and Egg Cups as these have sold so well, so I am really pleased to be launching this Catlife collection this year." 
The cat range is made from durable stoneware that is dishwasher safe. Prices range from £12.99 for a small jug to £34.99 for the salad bowl.
The collection includes salad bowl, dessert bowls, side plates, mug, dinner plates, storage jar, espresso cups, creamer jug (milk), tall pitcher jug, coasters, spoons, a butter dish pot, tea pot and sugar bowl. It will be launched to trade at NY Now in Lifestyle, Booth 7869 in August and at Top Drawer - Home Stand C13 in September.
About Hannah Turner:  Hannah Turner has been designing ceramics for more than 25 years, starting in 1991 with sculptural forms, moving into hand-decorated slipware, then collaborating with a pottery factory to move into full production of tableware in 2011. Her ranges are sold globally in homeware stores such as Graham and Green, InSpital?elds, Rossiters of Bath, Gloucester Services, National Galleries Edinburgh, Woods in Harrogate, National Museums Liverpool and Royal Exchange Theatre Manchester, as well as many independent homeware shops and on-line.