21 Jul 2023
NOODOLL x 24BOTTLES SUSTAINABLE BOTTLES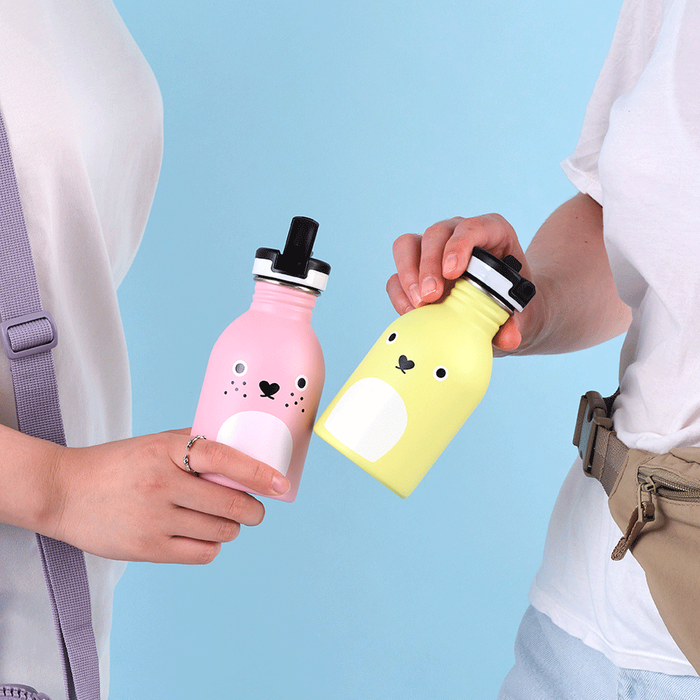 London based design and lifestyle brand Noodoll is launching designs adding to their exisiting popular sustainable water bottles in collaboration with 24Bottles, the Italian B-Corp whose mission it is to unburden the planet from disposable plastic bottles.
Almost a year in the making, the new range aims to help minimise the number of single use plastic bottles, which in the UK amount to some 7.7 billion every year, by developing desirable products with great aesthetics.
For YiYing Wang, Founder of Noodoll and long-term advocate of sustainability, this range was the next logical expansion of the product portfolio with the iconic Ricemonster designs.
This range is playful, beautiful, and useful to engage the imagination of adults and children alike and fuel awareness of the need to look after the environment.
Noodoll has a combined following of 85K across all social media platforms and is a femade led company.
For media AND wholesale enquiries please contact:
Orazio Argentero
wholesale@noodoll.com
+44 7759478310
Notes to editors:
For more information on Noodoll go to www.noodoll.com
For our sustainable programme go to noodoll.com/friendsforlife
Noodoll's products can be found in over 500 stockists worldwide including: Daylesford Organic, MOMA, Mama Shelter, Guggenheim Museum, Kidly, Kith, and many independent stores