Tackling Sleep Deprivation Head on with Spritz Wellness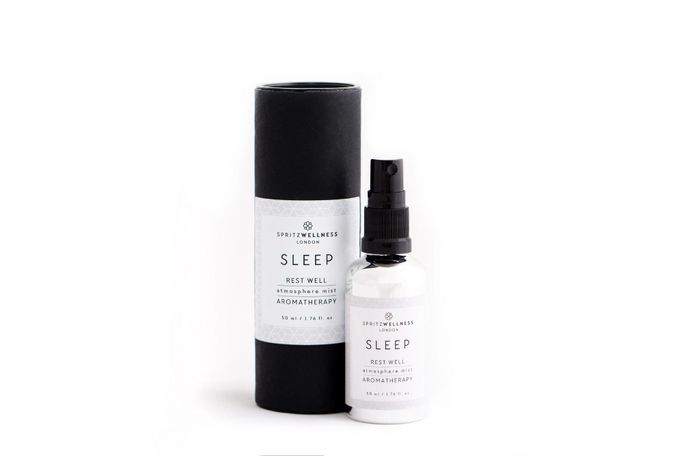 With Sleep Awareness Week just around the corner (March 10 - March 16), yoga teacher, Laura Colucci, who runs aromatherapy company, Spritz Wellness, is striving to tackle the problem to help people get a better night's sleep.
'This year, we have decided to take Spritz Wellness to the public by exhibiting at The Sleep Show in London's Design Centre,' Laura reveals.
The show is aimed at informing people about the health, science and lifestyle practices to sleep well and live happily.
'It's an excellent fit with our Spritz Wellness range, which includes aromatherapy products, such as atmosphere mists, yoga mat sprays, and scented Liberty-print eye pillows,' Laura says.
As well as exhibiting her growing range of products, Laura will be hosting a workshop about breathing techniques and aromatherapy to teach people how to prepare the mind and body for sleep.
She says: 'The session will include gentle stretches and breathing exercises. Our Spritz Wellness aromatherapy atmosphere mists and eye pillows will be used to ensure this is a truly relaxing and calming experience.'
Spritz Wellness essential oil room and pillow sprays are completely natural. They are designed to promote relaxation, sleep and, ultimately, energise both body and soul.
Laura adds: 'The Spritz Wellness Sleep Spray has been specifically designed to help our customers to wind down and drift off to sleep.
'It contains a unique blend of four relaxing, soothing and calming scents. The Sleep Spray is a completely natural remedy featuring lavender, mandarin, ravensara, and chamomile.'
Apart from being a sleep aid, Spritz Wellness eye pillows are ideal for meditation, massage, relaxation and yoga. Filled with dried lavender, chamomile, buckwheat, and weighted with linseed, they form a gentle contour to tired eyes.
'We've had such positive feedback about our products,' says Laura. 'It's wonderful to hear that Spritz Wellness customers are sleeping better and feeling energised and reinvigorated. I'm thrilled to be making a difference. To help people lead fuller, more active lives than they had ever imagined is incredibly rewarding.'
Source: https://www.nhs.uk/news/lifestyle-and-exercise/sleep-problems-in-the-uk-highlighted/
The information about insomnia is based on a new report on sleep, published by the UK's Mental Health Foundation, aimed at raising awareness of the importance of sleep.
The report includes an ongoing survey of over 6,700 people, supposedly the largest survey ever of the UK's sleep habits. The online survey was carried out by an organisation called Sleepio, which found that only just over one third of respondents were classified as "good sleepers", while more than a third were classified as possibly having chronic insomnia.