03 Aug 2018
Stay Sixty® | Press Release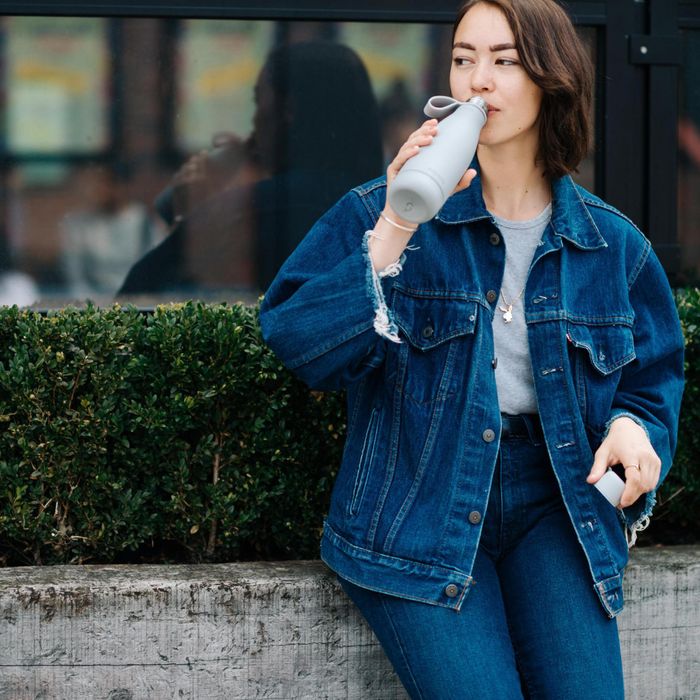 The Issue
In the UK alone, we use 38.5m plastic bottles every day - only just over half make it to recycling. Whilst more than 16m are put into landfill, burnt or leak into the environment and oceans. Each plastic bottle takes over 450 years to break down. Globally, the amount of plastic produced in a year is roughly the same as the entire weight of humanity. Between 5m and 13m tonnes of plastic leaks into the world's oceans each year to be ingested by sea birds, fish and other organisms. Experts warn that some of it is already finding its way into the human food chain. Plastic production is set to double in the next 20 years and quadruple by 2020, so the time to act is now.
Our Mission
We aim to make some form of impact by creating a desirable, reusable, alternative to single use plastic bottles. Each Stay Sixty® water bottle is designed in London, beautifully crafted from stainless steel and designed to fit effortlessly into your daily routine. Our bottles are easy to clean and easy to carry, meaning you can concentrate on life's little adventures. By refilling a Stay Sixty® bottle you help rid the planet of these wasteful and energy consuming plastic bottles. Our mission is to create a timeless product, one you will keep for years. To make a real impact, we need to change the way people think about products and fashion as disposable. We believe in long lasting value, cultivating long term relationships with our Customers - hoping that this will help in the recalibration of disposable consumption. We aim to achieve this by using premium materials throughout Stay Sixty to make it last longer. From our food-grade stainless steel to the rubberised outer paint coating. Our removable base means you can easily clean the inside of the bottle so it doesn't become a breeding ground for bacteria, start to smell and needs to be replaced.
What is Stay Sixty®?
Stay Sixty® is a beautifully crafted, reusable, water bottle. Designed in Dalston, London with registered designs and already nominated for the A'design Green Award 2018. Each bottle is ideal for water, smoothies, nutrition drinks and juices.
What Makes Stay Sixty® Different?
We take pride in design details, that's why we took our time to create a resuable bottle that you want to use regularly. One that looks great but also makes life that little bit easier.
Key features:
Premium Design: Each bottle is made from food-grade stainless steel and coated in our unique rubberised matte paint to look and feel great in your hand. Our bottles are designed to look good and last. We are already nominated for the A'design Green Award 2018.
Drink Fresh: The perfect drink bottle. Double-walled stainless steel helps keep your water, smoothies, juice, protein drinks fresh for longer.
Easy to Clean: The Stay Sixty® removable base makes cleaning quick and easy. Easily clean the inside of the bottle, removing build up and bacteria. Easily place and remove lemon slices, mint, lime etc. via the wide-open base.
Perfectly Sized: Our water bottles fit snuggly into backpacks and handbags and cup holders. With an easy to grab carry lanyard so you can easily carry and hydrate on the go.
Our Story
Founded by two brothers, Stay Sixty® is 100% family owned. Our Founder was so dehydrated that he was unable to take a routine blood test, with the nurse being unable to extract blood. This lead to hydrating regularly through bottled water, until the alarming level of plastic pollution became apparent. The search for a stylish and sleek reusable bottle began with nothing on the market to appeal to a fashion conscious. This is when Stay Sixty® was born.