10 Nov 2023
SS24 - Sense of Nature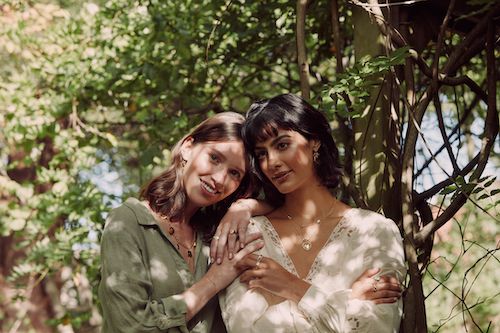 Introducing- Sense of Nature
In an ever-changing world, we feel the increasing importance of staying connected to our natural environment. Our collection for SS/24 - Sense of Nature offers a reminder to keep our feet on the ground and appreciate the world that we live in, and how we are able to experience it.
The visual inspiration for the collection came from Alex's long-standing fascination with Milagros or Ex-Voto - metallic folk tokens used as religious offerings in Mexico, Latin America and Italy. Alex and our Design Team were soon in their element, carving quirky charms depicting miniature body parts and ornate sacred heart motifs to form medallions. Alongside these fun elements, the senses are celebrated through intricate engravings to symbolise sound, sight, touch, scent and taste.
The pieces themselves also take influence from far and wide - express your gratitude to nature through our 17th century inspired Girandole drop earrings, or devote your senses while making a bohemian statement with our multi charm necklace. Sense of Nature is an ode to a changing world, and the things that remain the same.