18 Feb 2022
Sizzling BBQ Gifts Ready for the Summer Season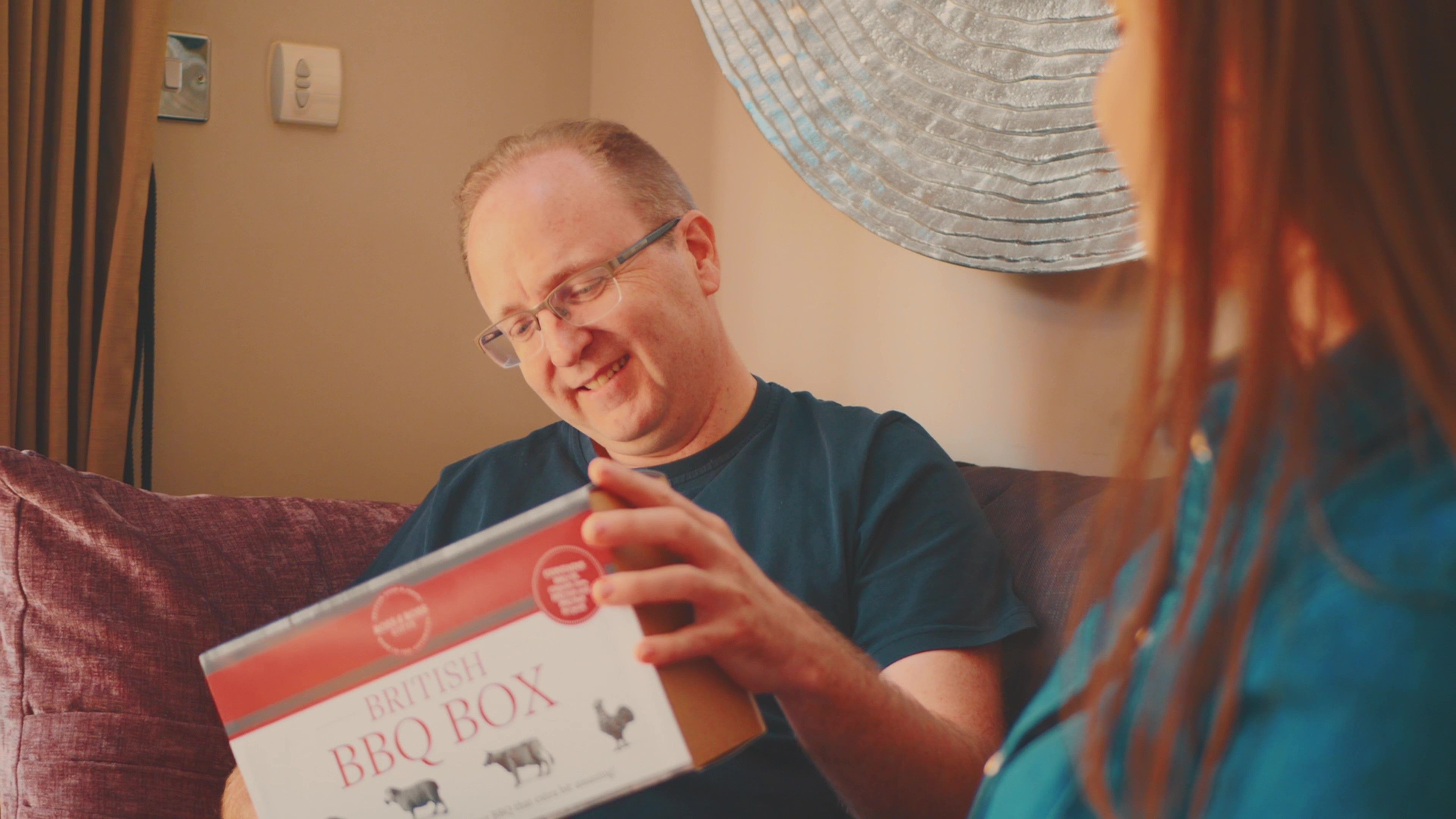 Ross & Ross Gifts Unveil their BRILLIANT Foodie Gifts for BBQ season!
The range includes a wonderful selection of Trio-Tubes for foodies all-year round - made with limited, eco-friendly packaging to fit onto all shelf spaces. We have adapted these tubes, inspired by amazing customer feedback, to create our eye-catching Kits. All of which contain award-winning products, and look incredible on display. Our XL Steak & Chips Box and XL British BBQ Box offer a plethora of delicious products, making them wonderful gifts for any household chef.
Ross & Ross have produced these gifts for any foodie who loves proper British food and wants to try something new. The items are intended to provide an experience as well as being a great gift. As we venture back out into normality, these products are ideal for encouraging customers to try wonderful new experiences with friends and family.
Chilli Lovers Trio
Three dry seasoning rubs which are all intended to add some delicious spice & flavour to your food. The ideal gift for the spicy food enthusiast. Includes a Jerk Rub, Habanero Jam and Chipotle Salt.
British BBQ Trio
A trio of our customer favourites from the British BBQ Range - BBQ Rub, Chipotle Jam and our award-winning BBQ Salt. A great gift for the upcoming barbecue season!
Steak & Chips Trio
Derived from our popular Steak & Chips Kit we have taken three of the best items and packaged them in a trendy trio tube. This tube includes 3 luxury items to elevate your steak & chips game. Includes a Steak Rub, Truffle Mayonnaise and our award-winning Salt & Vinegar Salt.
XL British BBQ Box
After huge success with our British BBQ Box we have curated a larger gift box with six products all intended to elevate your barbecue game! The XL version includes a BBQ Rub, Sweet Ribs Rub, award-winning BBQ Salt, Smoky Chipotle Jam, award-winning Espresso & Ale Sauce, and our BBQ oil.
XL Steak & Chips Kit
Our Steak & Chips Kit is very popular with our customers, so we have now made this available to trade and curated a larger box with six items. The XL Box includes a Steak Rub, award-winning Salt & Vinegar Salt, award-winning BBQ Salt, Truffle Mayonnaise, award-winning Roast Potato Oil and our award-winning Smoky Chipotle Ketchup.
British BBQ Kit
The eye-catching British BBQ Kit is perfect for Summer 2022 - especially with upcoming Jubilee street parties. Contains a BBQ Rub, BBQ Jam, our award-winning Original BBQ Salt, and our NEW Espresso & Ale Sauce which won 2-Stars at The Great Taste Awards.
Chilli Lovers Kit
For the foodies who like a bit of spice, we have created the fiery Chilli Lovers Kit! The eco-friendly packaging is ideal for displaying all the awesome products inside - including a Jerk Rub, BBQ Jam, Spicy BBQ Salt and our award-winning Cherry and Chipotle Sauce.
Steak & Chips Kit
A must-have gifting Kit to enhance the traditional Steak & Chips dinner! Includes a Steak Rub, Truffle Mayonnaise, and our award-winning, ingenious Salt & Vinegar Salt and Roast Potato Oil. Made from sustainable packaging, and looks great on the shelf.
About Ross & Ross Gifts
Ross & Ross Gifts are a small fine food company based in and around the Cotswolds and specialise in producing food gifts and products. They launched in 2011 and are mainly known for their bacon and salmon Homemade Curing Kits. They rebranded in 2019 and now produce a range of BBQ, Roast Dinner & Veggie seasonings all intended to enhance the flavours in your food. They also produce a range of curing kits and hampers which all include products sourced from within the UK.
Ross Bearman – Founder & Director
ENDS
Press contact
Chloe Isaac – Marketing Coordinator
marketing@rossandrossgifts.co.uk