28 Dec 2023
Second Edition of our Architectural Linescapes book is available now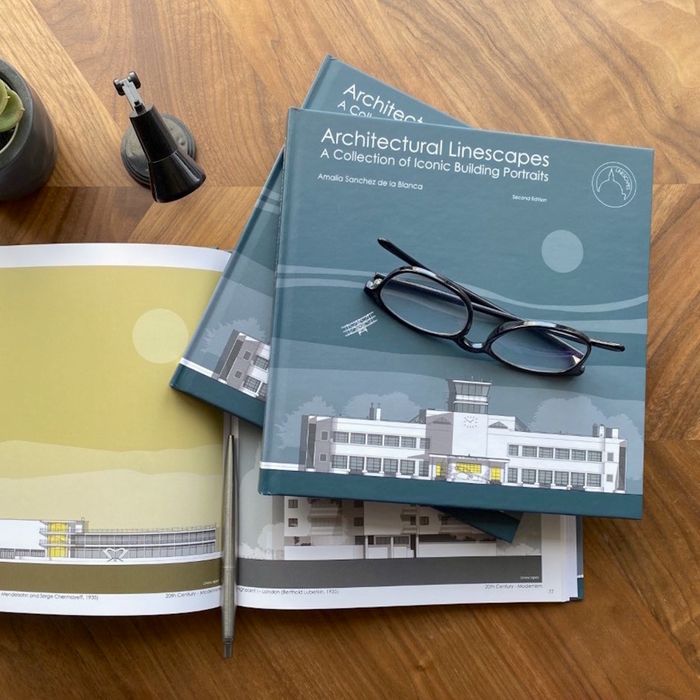 Architectural Linescapes
Following the success of the sold out First Edition, we are now working on a Second Edition of our Architectural Linescapes book. Featuring additonal prints, the second edition is available to pre-order now. Please contact us for details.
Architectural Portraits brand Linescapes - owned by former architect Amalia Sanchez de la Blanca - takes you on a visual tour of the world's most iconic buildings, all illustrated in her elegant and understated style.
Organised chronologically, the 72 exquisite illustrations inside give an overall view of the evolution of architecture all around the world, from Tudor times to the controversial Brutalist buildings of the 20th Century.
Amalia's love of architecture and her passion for drawing has inspired her to publish this collection of her favourite drawings. Her company Linescapes produces a range of products featuring her illustrations including art prints, stationery, gifts and homeware. She also undertakes bespoke commissions for private individuals, cultural landmarks and businesses.