28 Dec 2018
Plant the card and watch it grow!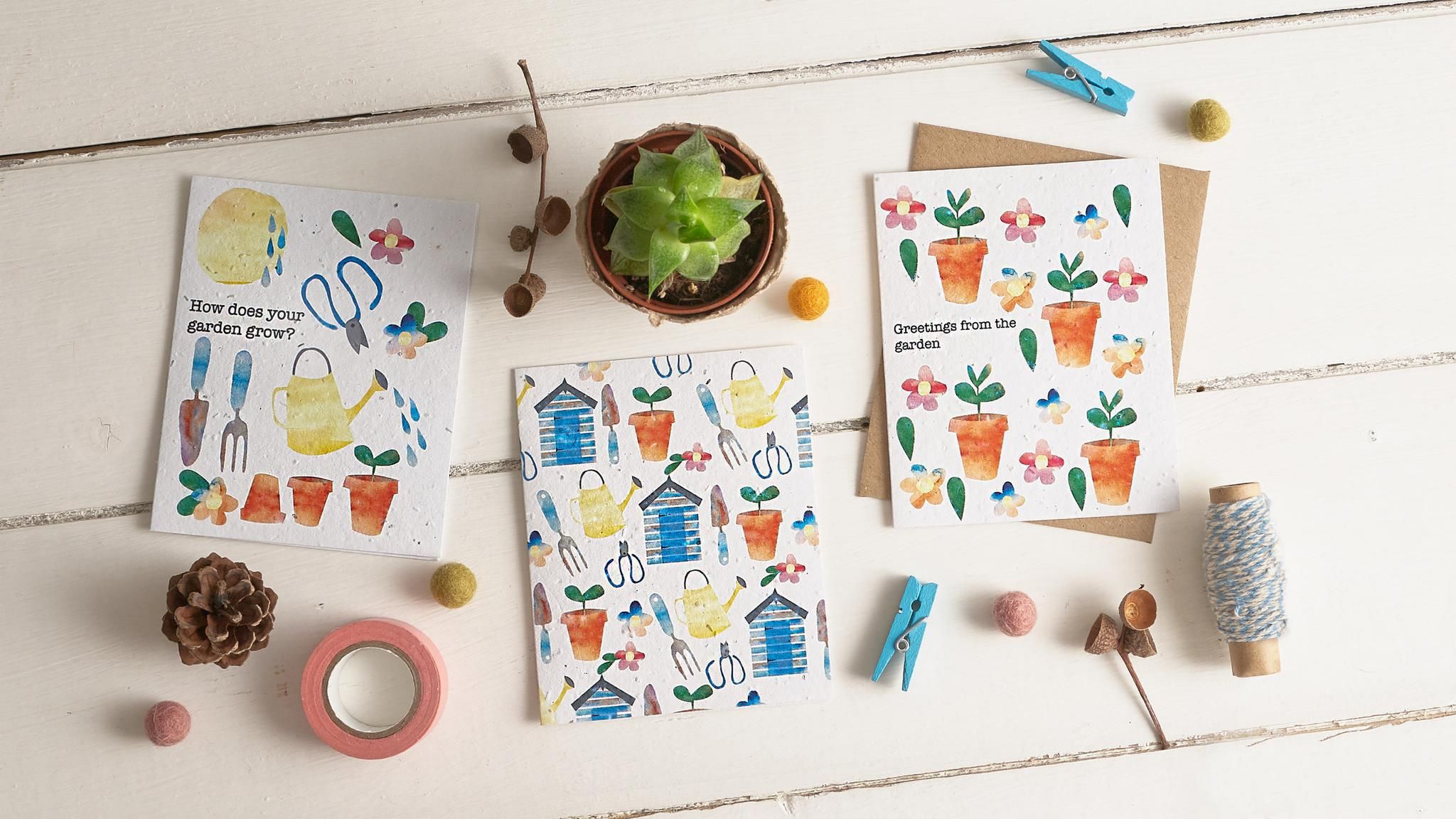 Plant it, grow it!
Fun greetings cards for all occasions embedded with seeds so that you can plant after use.
What grows?
The recycled paper pulp is then embedded with wildflower, herb or vegetable seeds. When you plant the paper in a pot of soil or outside in the garden, the seeds in the paper germinate and grow into plants! The wildflower seed paper contains a mix of Bird's Eye, Clarkia, Black Eyed Susan, Sweet Alyssum, English Daisy, Catchfly, and Snapdragon. There are also a variety of herb seeds available as well as veggie seed papers. All the seeds are NON-GMO and tested and approved for planting in countries across the globe.
Are the seeds safe for planting?
Yes, all the seeds used in seed papers are tested for purity and are approved by the APHA for planting in many countries worldwide. Please do contact me if you require a phytosanitary certificate for shipping and customs. There may be an additional cost involved as each batch must be tested.
Are the seeds you use in your seed paper NON-GMO?
Yes, the seed paper only contains seeds that are of the highest quality and germination. All the seeds used are NON-GMO (genetically modified organism).
Shelf life
For best germination results, seed paper should be planted within 2 years. It will still grow beyond that, but the germination rates will decline after that period. Store in a cool, dry place, to preserve the germination rates as long as possible.