10 Jan 2018
Outlandish Creations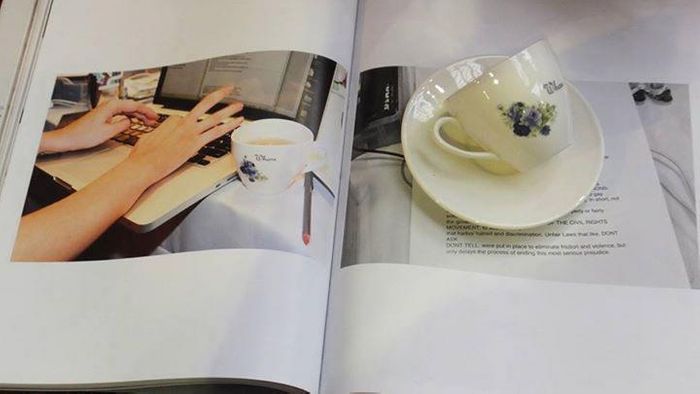 Katie has designed and produced further tea cups and saucers for the famous tea drinker.
Outlandish Creations works with porcelain, bone china and stoneware to creative risqué pieces which are now taking the world by storm. Other ceramics include a chandelier inspired by love beads, salt and pepper 'cockshakers' and a porcelain riding crop.
There are also more conventional pieces available and commissions for thrown work and personalised hand made items are undertaken.
Each piece is designed, hand crafted and made by Outlandish Creations in London.  Bespoke pieces can also be commissioned and personalisation is regularly commisioned.
Outlandish Creations comments 'I enjoy making work that is beautifully crafted, delicate, luxurious, feminine and provocative. I have been making dainty but saucy tea cups for a number of years, it is only recently that there has been a resurgence in the afternoon tea and cake culture that makes tea such a divine part of being British. I design and make all my products in Britain which I believe is vital in today's society.'