24 Aug 2018
Oh K! launches six new K-beauty masks to brighten, tighten and hydrate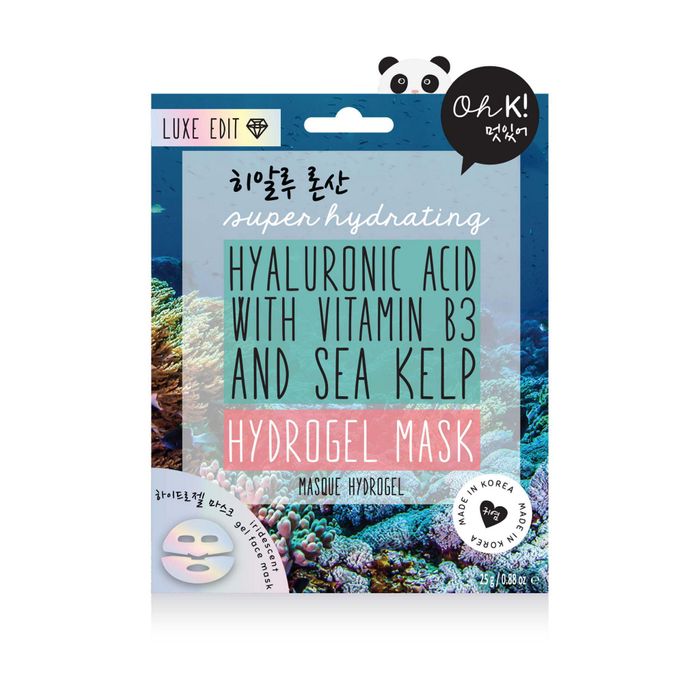 HYDRATE
OH K! HYALURONIC ACID WITH VITAMIN B3 AND SEA KELP HYDROGEL MASK 
Hyaluronic acid is well known as a skincare savior to keep your skin fully hydrated from morning to night! To repair dehydrated summer skin, Oh K has launched the Hyaluronic Acid Hydrogel with Vitamin B3 and Sea Kelp Hydrogel Mask. Acting like a moisture magnet, Hyaluronic acid can hold up to 1000 times its weight in water! By doing so, it effectively hydrates and plumps the skin leaving it looking soft and youthful.
DETOX
OH K! 3-STEP ANTI-POLLUTION MASK
Pollution is something you cannot get away from and your skin truly suffers, resulting in damage to skin cells leading to dryness, premature skin ageing and pigmentation. Oh K! has come up with a way to battle pollution with the new 3-Step Anti-Pollution Mask including cleanser, sheet mask and serum, containing a blend of antioxidant-rich algae extracts and skin hydrating ingredients that work together to neutralize the drying effects of pollution.
BRIGHTEN
OH K! WATERMELON AND VITAMIN C SHEET MASK
Quench thirsty skin with this targeted Watermelon Sheet Mask which brightens skin with concentrated Vitamin C. It is also rich in antioxidants that are effective against damage caused by free radicals, helping to prevent pigmentation and dull skin. As a bonus, the full coverage sheet mask delivers maximum benefits by creating a barrier on the skin allowing you to soak up every drop! 
CLARIFY
OH K! PINK FIZZ T-ZONE BUBBLE MASK
This mask gets to work in the problem t-zone. This targeted mask is deeply purifying, thanks to the help of willow bark which contain salicylic acid to remove surface impurities from the skin and shed dead skin cells. Ideal for post-holiday makeovers, this mask clarifies and exfoliates the trickiest of skin!
PURIFY
OH K! PINK CLAY SHEET MASK
Get stuck in with the new pink clay sheet mask – made with a combination of three clays rid skin of excess oil and impurities. Clays are porous, (similar to a sponge!), and thus are able to absorb brilliantly. They help to purify skin, remove excess oil and unblock all those mudded and clogged up pores!
FIRM
OH K! FIRMING TECH NECK MASK
The next big trend to hit the beauty world from the K-Beauty capital, Seoul, is the truly innovative Tech Neck Mask. Made with antioxidant-rich marine extracts including sea kelp and algae which are also jam packed with amino acids, the Oh K! Firming Tech Neck Mask firms skin and delivers intense hydration to the delicate neck skin. Apply, sit back, and leave your mobile device well alone!