11 Jan 2023
A Gin Loving Ornithophiles Delight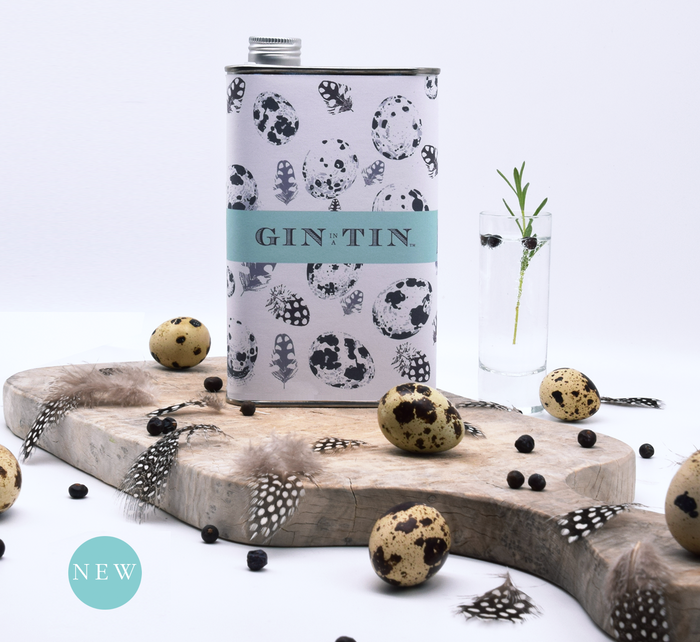 A Gin Loving Ornithophiles Delight
An enchanting and delicate illustration of quail eggs and feathers adorns a delicious tin of gin. The perfect gift to send (#LetterBoxFriendlyGin) over Easter and beyond, especially to bird lovers.
This beautifully designed tin houses one of our best-selling gins: gin number 6; Rhubarb, Cinnamon, and Ginger.
Inspired by the traditional seasonal harvest of rhubarb throughout the spring months. We have found delicious botanicals to complement fresh rhubarb and have concluded in creating a British classic with a twist: Rhubarb Crumble Gin! This blend speaks volumes, with distinctive notes of rhubarb, cinnamon, and ginger as well as many other botanicals centred around juniper berries to create a delightfully natural gin.
Tasting Notes
Sharp notes from the fresh rhubarb are at the forefront which then subside to reveal the juniper and earthy tones of cinnamon. Finally, the blend concludes on a note of warmth from the fresh ginger.
Serving Suggestions
As a classic G&T with Fentimans tonic and a garnish of orange zest.
Each Tin Contains: 50cl each at 40% ABV.
Allergen Advice: May Contain Wheat