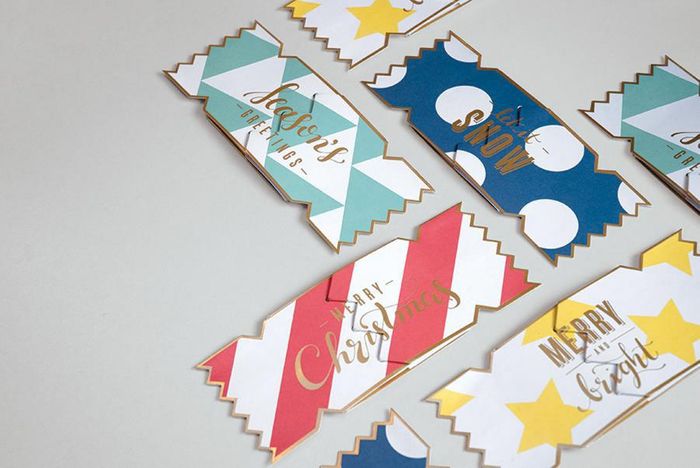 At My Design Company we pride ourselves on bringing innovation to the greeting card and gift market, and are proud to present a selection of patented, and award-winning designs, with a brand new element of surprise and interaction that enhances the experience of the receiver, whatever their age!
At Top Drawer 2018 My Design Company will be showcasing both their own brand and collaborative projects.
My Design Company invented Cracker Cards, a patented and award-winning design that brings innovation to the card and gift market. Perfect for every sending occasion, they are cleverly engineered to bring an element of fun to the end recipient! Just like a traditional cracker each card, it bangs when pulled and includes a joke and paper hat or a mask. The cards are also designed to carry a gift card, photo, ticket or flat gift to make it extra special!
In 2014 Cracker Cards won Gift of the Year, were finalists at the Henries and were featured on ITV's 'This Morning'. Quite an achievement for a newcomer to the market.
Continuing on our quest for adding innovation to the card and gift market, last year we introduced our 'Music Box Card' product. Created to delight and wow the recipient, it recently won the 2017 Gift of the Year award for Cards, Wrap & Stationery.
Open a Music Box Card to reveal a beautifully illustrated, musical storytelling scene where characters interact by dancing around and around to the music. We have expanded the range to cover a range of fun styles and narratives for both everyday and Christmas, and have a selection of brand new designs for Top Drawer. These are cards to treasure forever!
At My Design Co, we love collaborations and retailer exclusives, so do visit the stand and find out more!

Top Drawer, January 2018, stand V45.