09 Jul 2018
Muurla Enamelware & Birch Wood Trays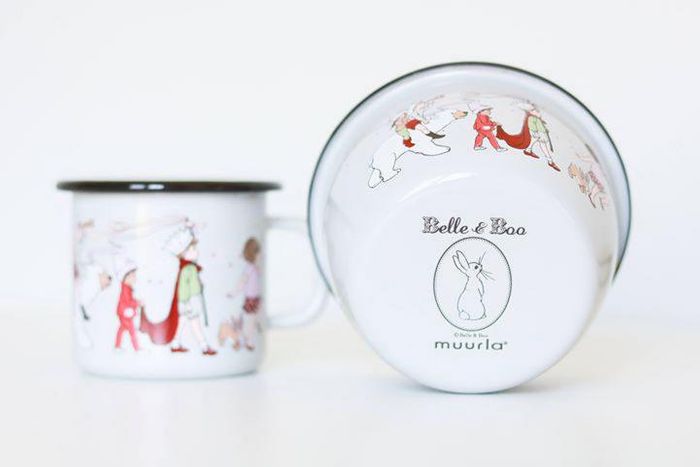 Belle & Boo are delighted to introduce a new collection of kitchen and campingware made by our lovely Finnish partners Muurla.
The range includes enamel cups, plates and bowls and these delightful handmade birch wood trays. Featuring our delicately beautiful 'Polar Adventure' artwork by Mandy Sutcliffe, these high-quality trays will light up any meal time for kids or adults alike.
Muurla trays are hand made in Finland out of the Finnish birch wood. Muurla's plywood factory is located in the small town of Pieksämäki. Birch wood from the pure nordic forests is turned into fine veneer. Thin layers of veneer are then glued and pressed into a strong plywood. Surface of the products has a food safe lamination, which makes trays durable and easy to keep clean.
Each tray is sealed so can also be used to serve foods directly onto them, in true Scandinavian style. Perfect for home, perfect for camping, perfect as a gift.
Ceramic Mug RRP £10.00
Ceramic Bowl RRP £14.00
Ceramic Plate RRP £15.00
Round Birch wood Tray RRP £18.00
Rectangular Birch wood Tray RRP £18.00