The Spring Summer Collection 2022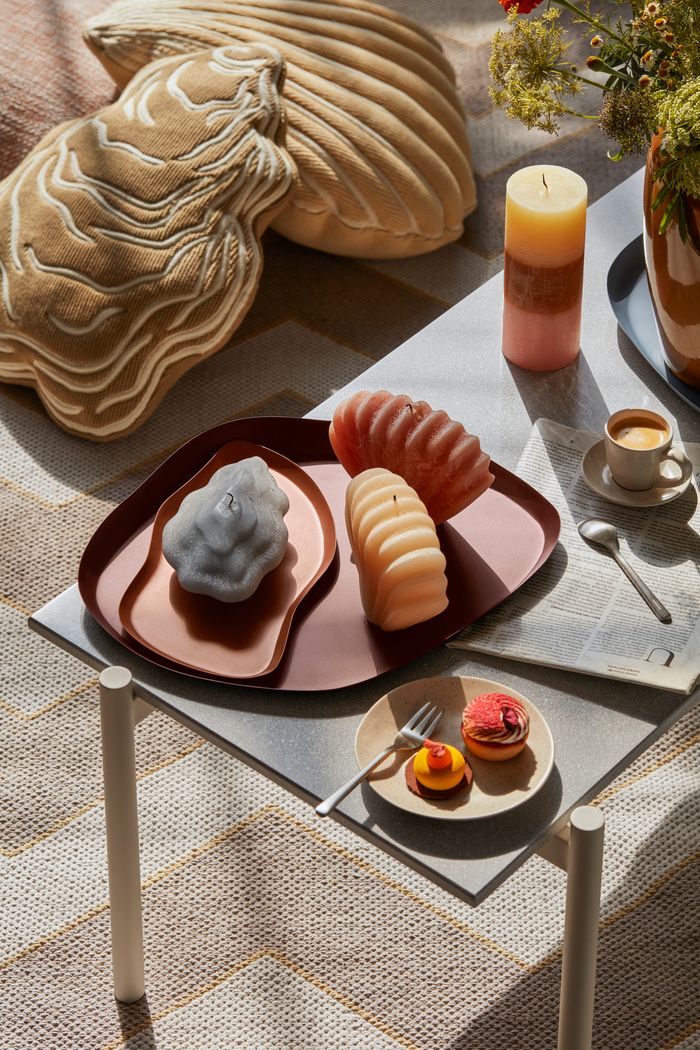 We asked ourselves, how we could capture the atmosphere of lighter days, lifted moods, family gatherings and uplifting conversations only punctuated by the pasta e vongole being served, the sparkling wine being raised for a toast, a fresh pot of coffee being prepared in the kitchen or the pavlova with whipped cream and berries being shared between with only spoons and smiles by everyone at the table.
We were inspired by the simple prettiness of ripe cherries and fresh fruits, and we transferred them to cheerful pillow covers, textiles and lush candles. We looked to the ocean and found oysters and mussels that are just as delightful as interior motifs as they are in nature.
We allowed our colour scheme to be a curated mix
of popping colours like orange, lemon and eggplant paired with warm earthy tones, and a range of dreamy blues delightful grounded with sandy neutrals. And we decided that every new item should work equally well on its own as when juxtaposed with favourites from our previous collections. Above all we wanted to make it easy for you to gather your loved ones or delight in the cosy comfort of your own home - come summer rain or glorious sunshine.
https://vimeo.com/649434456