Materials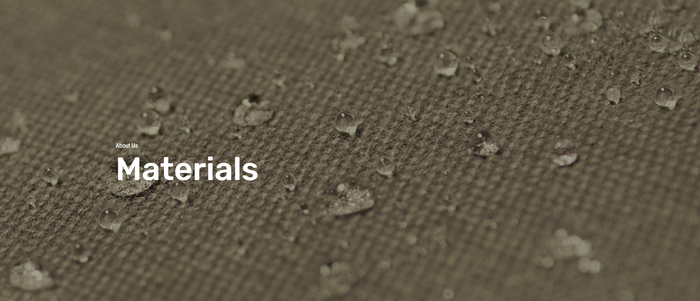 Materials
Great products call for great materials.
We started out with cotton bags and backpacks. However, the conventional cotton industry became more and more objectionable to us since it partly includes destructive agricultural practices. The production of cotton needs large amounts of water and pesticides. This is not the way we want to go. We want to change that and be part of the solution, and you can support us in achieving that!
Synthetic fibers can be more robust than cotton and lighter at the same time. Since 2018, we have been doing everything we can to manufacture products with the highest possible amount of recycled parts and it is working out better and better every day. We have made polyethylene terephthalate (PET) from recycled water bottles our main material and cooperate with the company "Repreve" which champions transparent processes. To find out more about our recycling process, just scroll down a little further. As of mid-2020 our backpacks will have a laptop compartment consisting of upcycled neoprene and we keep working on extending the list of such sustainable materials.