Making a Difference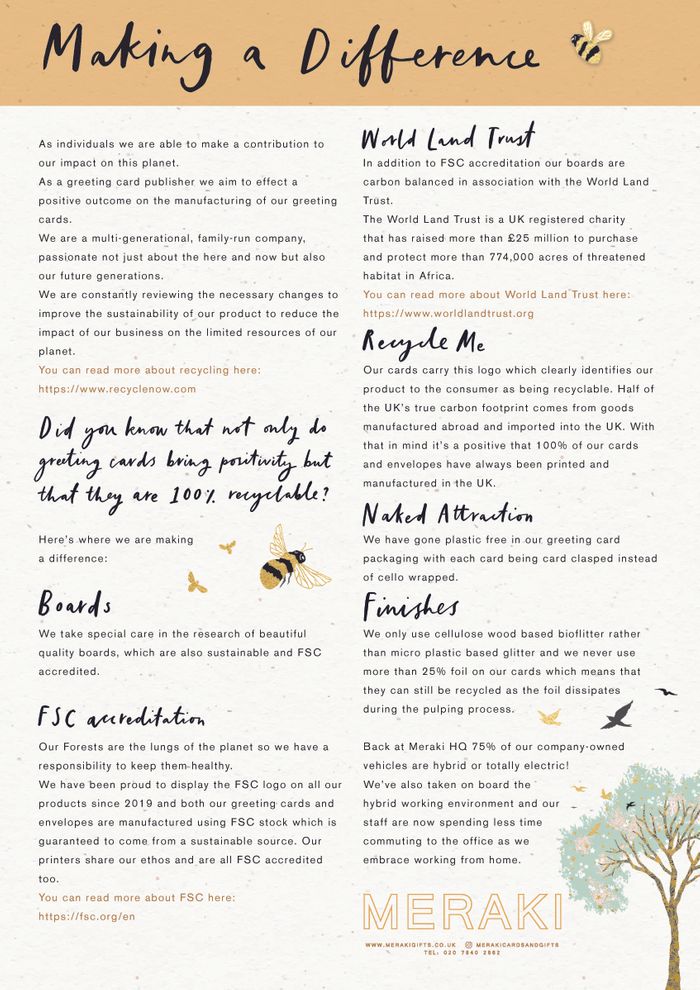 Making a Difference
As individuals we are able to make a contribution to
our impact on this planet.
As a greeting card publisher we aim to effect a
positive outcome on the manufacturing of our greeting
cards.
We are a multi-generational, family-run company,
passionate not just about the here and now but also
our future generations.
We are constantly reviewing the necessary changes to
improve the sustainability of our product to reduce the
impact of our business on the limited resources of our
planet.