18 Jul 2018
littleCONCEPTS Launch Makii "Turbo Summer" Competition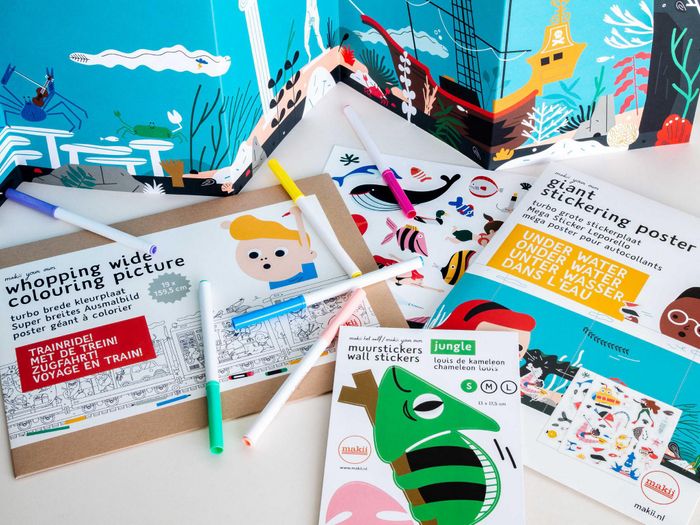 The awesome creative kids brand 'Makii' are running a global "Turbo Summer" Marketing Campaign. To celebrate the start of the summer holidays and to make sure they are packed full of fun activities, they are giving away 10 crammed "Makii Turbo Summer" packs (worth £30 RRP) Each winning pack contains a; a Giant Stickering Posters, Whopping Wide Colouring Poster and Chameleon Louis Window Stickers.
Teaming up with retailers around the UK, consumers need to pick up a very special "Turbo Colouring Poster" in-store. Once completed, the finished result needs to uploaded to Instagram with the #makiisummer hashtag before August 1st. 10 of the most creative entries will be chosen to win the amazing prize!
Makii (derived from the verb 'make') was founded in 2013 by illustrators Idris van Heffen and Mielo Pouwer from Rotterdam, the Netherlands. By bundling their talents together, they saw a great opportunity to create innovatory and creative products for kids.
For further information on the range visit www.littleconcepts.co.uk
//END COPY
www.littleconcepts.co.uk
phil@littleconcepts.co.uk
0117 230 2112