04 Jan 2018
littleCONCEPTS Launch Creative Kids Brand 'Makii' at Top Drawer 2018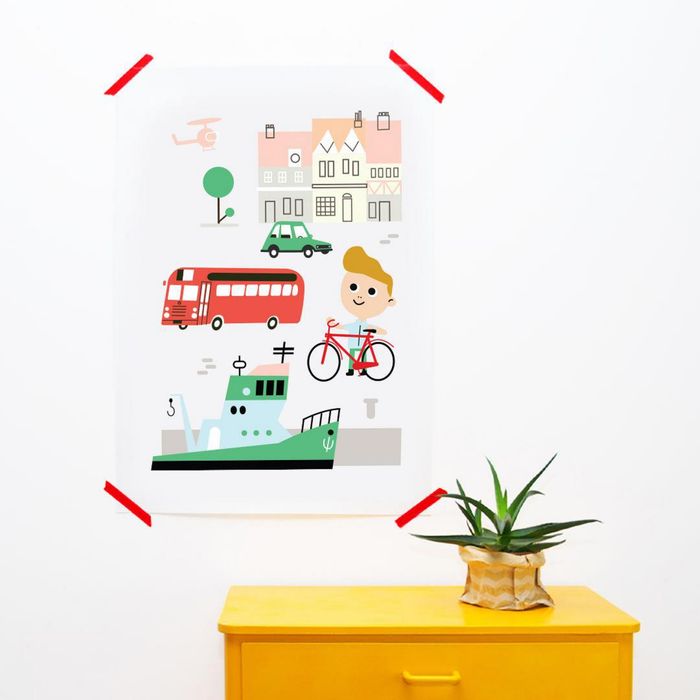 littleCONCEPTS Launch Creative Kids Brand 'Makii' at Top Drawer 2018
Makii (derived from the verb 'make') was founded in 2013 by illustrators Idris van Heffen and Mielo Pouwer from Rotterdam, the Netherlands. By bundling their talents together, they saw a great opportunity to create innovatory and creative products for kids.
After releasing their first giant colouring picture and Kristi Beugeling joining the team, they grew very rapidly. They were picked up by lots of media, had their first international orders and started Makii Studio: making customized products for partners such as Rijksmuseum, HEMA (largest retail chain in the Netherlands), London Transport Museum and lots of other great companies.
littleCONCEPTS are now bringing their fun and creative range to the UK and Irish markets! The range consists of Giant Colouring Posters, Giant Stickering Posters and Whopping Wide Colouring Pictures. As the stickering trend continues to grow in scale, Makii will be releasing new sticker products throughout 2018!  A new sub category called "Makii Junior", featuring Bamboo Crockery Range, produced in collaboration with Global Affairs is also been launched in Q1 2018.
The beautifully designed themes cross over the entire range, featuring Cityscapes, Under Water Adventures, Jungles Scenes and more!
Luke de la Mare, Co-Founder of littleCONCEPTS states: "Makii fit's into our portfolio of creative brands, doing things slightly differently! Idris and Mielo's illustrations are unique and the themes they have created are fun, educational and most importantly playful! We can't wait to launch the brand at Top Drawer!"
littleCONCEPTS will be at Top Drawer, 14-16 January, stand S45 and Spring Fair, 4-8 February, stand 5L34. If you would like further information on the Makii products or to make an appointment at the fairs, contact hello@littleconcepts.co.uk
For further information on the range visit:
www.littleconcepts.co.uk
www.littleconcepts.co.uk
hello@littleconcepts.co.uk
0117 230 2112