29 May 2019
GROWBAR, AN ECO-FRIENDLY, EASY TO GROW COLLECTION OF FLOWERS, HERBS AND EDIBLES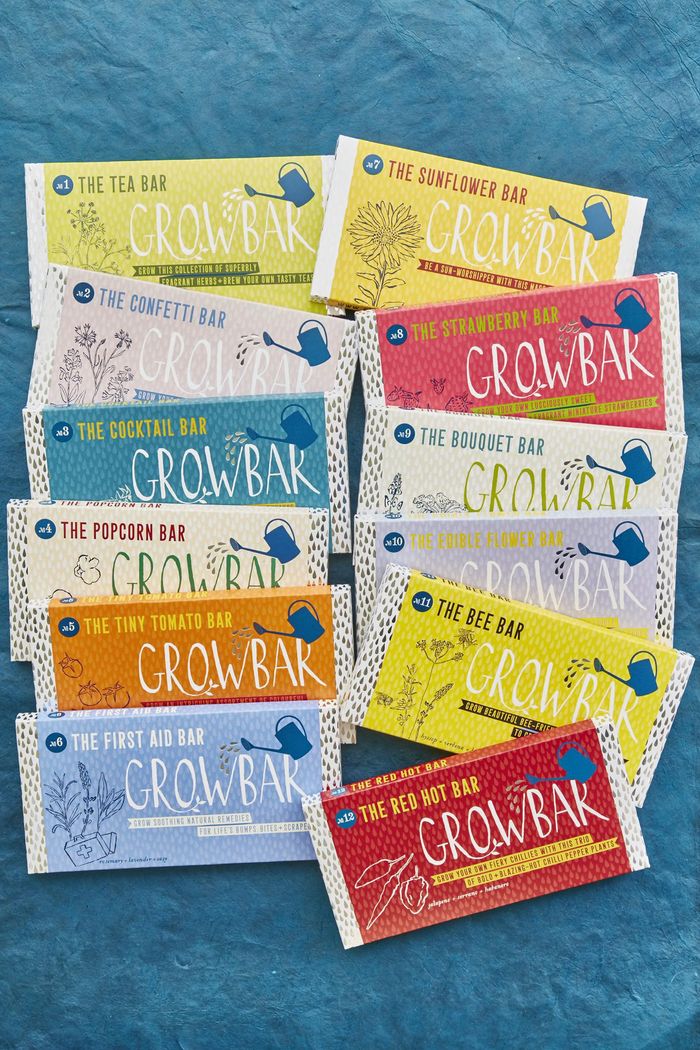 Growing plants from seeds is hugely rewarding and Growbar makes it so simple. All you'll need to fill your life with colour and your heart with joy is a small container on a sunny windowsill, some water and a little patience. Within 6-8 weeks your healthy seedlings will be ready to plant in pots or in the garden.
Beautifully packaged and presented in eye-catching counter display cases, the exciting Growbar range of 25 gorgeous flower, herb and edible seed bars make brilliant stocking fillers, as well as perfect presents for birthdays, anniversaries and celebrations, and original corporate gifts.
Created and produced by the award-winning team at The Gluttonous Gardener, one of the UK's most-loved online living gift companies, the Growbar seed collection includes glorious flowers and edible plants, plus a heritage range of Biblical and Medieval herbs and Shakespearean, Victorian and Artists' flowers.
Growbars are lovingly and meticulously made by our small team in South London and are available to buy wholesale or from selected stockists.