08 Sep 2021
Gin In A Tin - Press Release Top Drawer A/W21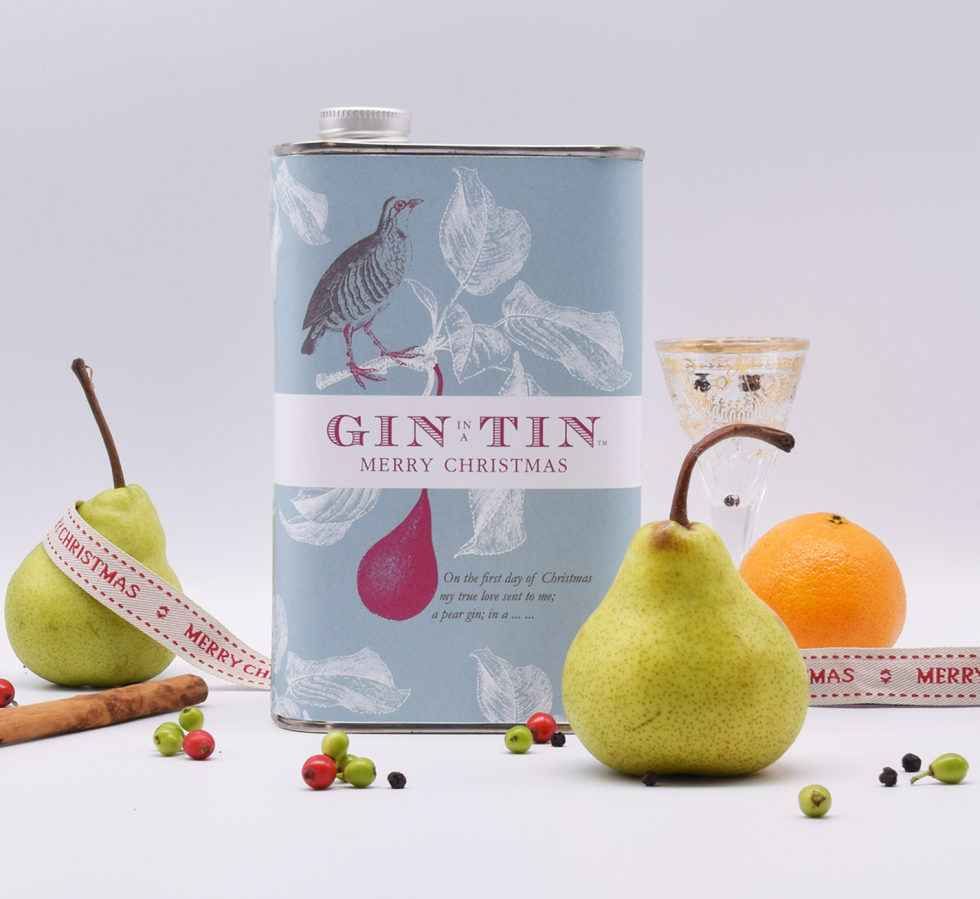 A brand like no other, Unique, Distinctive, Colourful and Delicious.
Gin In A Tin has a distinctive, fresh approach. We're not only renowned for our quality gin but also our innovative design.
17 Gins of distinction
17 Unforgettable tastes
17 Bold yet elegant colours
Each gin is presented in a tactile tin styled on the appearance of a book, inviting consumers to gather a delicious yet colourful collection on their bookshelves at home.
Top Drawer A/W21 sees the launch of two new products.
1. A Limited-Edition - Festive Special - New for Christmas 2021 ''On the first day of Christmas my true love sent to me,
a pear gin in a … … "
2. Our Gift Set of Eight - Just Add Tonic After 8!
The ideal gift, to take to a party, to thank a host, or have fun making cocktails.
Distilled in the Cotswolds, using seasonal influences, we create original and exciting blends. The collection is ever-growing but currently stands at 17.
Each blend is a carefully distilled London dry gin (40% ABV) using an unusual pallet of botanicals, such as cardamom, samphire, angelica, beetroot, orange peel, hops, and sloe to name but a few.
We believe we have created a brand like no other:
Unique, Distinctive, Colourful and Delicious
PRODUCTS AND SIZES
Individual Tins
Large Tins - 50cl

Mini Tins - 35ml (A wonderful home measure)
Gift Sets
Box set of four

Box set of eight

Box Set of ten

Box set of twelve
Gin Gift Subscription Packages
Monthly, Bi-monthly & Quarterly Subscription options are available.
Personalised and Corporate Tins
WHO WE WORK WITH
We work directly with:
Retail consumers

Wholesale customers

Corporate clients

Distributors

Export
Corporate Work
Gin In A Tin is original. Individual company colours and logos can be incorporated into a bespoke Gin In A Tin label to create a memorable marketing product. These are ideal for company gifts and promotions.
OUR STORY
Gin In A Tin started as the brainwave of the Cotswold gin connoisseur, Martin Agius, founder of the renowned Gin Pantry.
Using his infinite knowledge, coupled with years of sharing his passion for the beautiful juniper berry, Martin Agius began a quest to find his ultimate gin and commenced blending his own collection to share.
A partnership with his artistic daughter Charlotte developed and so,
Gin In A Tin was born!
Today the founders showcase the united colours of juniper and present their bespoke collection of gins of distinction, that speak volumes, in stylish tins.
For more information about any of our products, image requests, copy, press releases, and features about the brand, please contact the founders.