Eye Mask Organic Merino Wool / Linen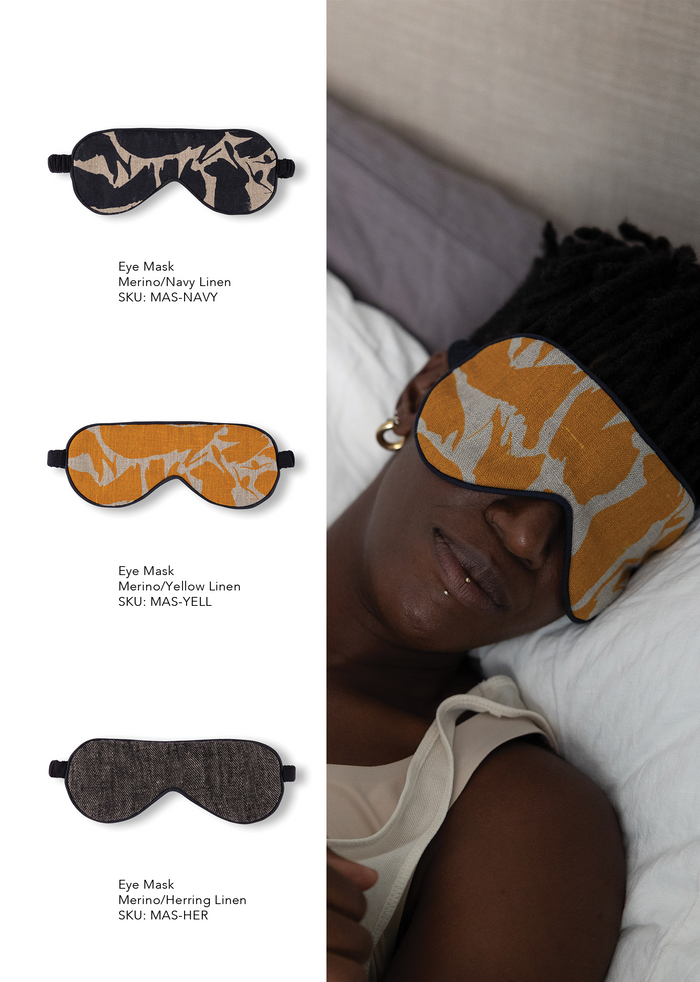 Eye Mask Organic Merino Wool Linen
A sleep Eye Mask made from a luxurious mix of linen and the softest possible organic merino wool.

Both linen and merino wool have temperature regulating properties which helps promote a good nights sleep.

The material is naturally antibacterial, breathable and completely free from chemicals - making it perfect to wear next to your skin.

The merino wool covered elastic band is soft and stretchy, and the padded front provides a complete blackout experience.