27 Aug 2019
Doggy Delights - New Collection for Pet Lovers from Hannah Turner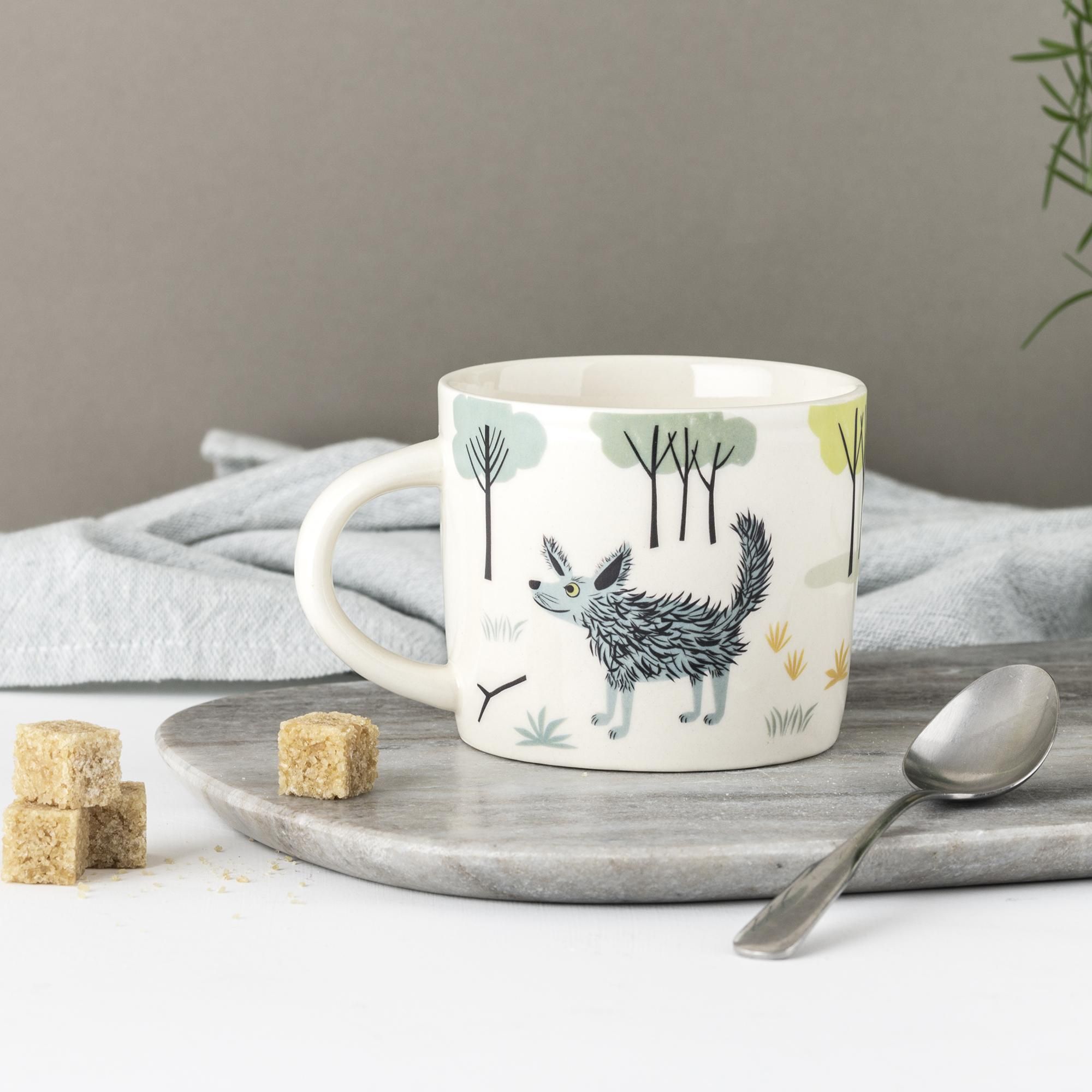 Doggy Delights - New Collection for Pet Lovers from Hannah Turner
The new ceramic range from designer Hannah Turner takes a witty and warm-hearted look at man's best friend. Hannah has created a collection of adorable designs that will chime with all dog owners, there is the eager-to-please play dog, the accident-prone puppy and the endearingly scruffy mutt, all portrayed in her trademark midcentury-inspired style.

Hannah has used a fifties palette of soft teal, coral and sage, which combined with the graphic print-like rendering of the designs gives her collection an appealing retro look.

Inspiration for the designs came from several sources: memories of her childhood dog Joseph; her mum's enigmatic rescue dog Poppy and her own cat-mad dog Betty. She was keen to create designs that celebrate all sorts of canine characters rather than specific breeds.

Hannah Turner says: "I really enjoyed the process of analysing how dogs communicate. I spent ages drawing different ear and tail movements to portray different doggy personas. For me, the final designs capture all the characteristics I love about dogs - endlessly enthusiastic, very funny and forever loyal."
The ceramic collection includes bowls, jugs, teapot, coffee pot, butter dish and mugs. Made from high quality stone-ware it is all dishwasher proof. Hannah has pledged that 5% of sales from the range will go to the dog charity We Care Worldwide which rescues street dogs in Sri Lanka.
About Hannah Turner:
Hannah Turner has been designing ceramics for more than 25 years, starting in 1991 with sculptural forms, moving into hand-decorated slipware, then collaborating with a pottery in Sri Lanka where her ceramics have been ethically hand-made since 2011. Her ranges are sold globally in homeware stores such as Graham and Green, Fenwicks, many independent homeware shops and on-line. Her products are packaged without plastic.

All available from: http://www.hannahturner.co.uk