10 Aug 2018
Cult Vinegar Launch New Range of Gut Health Tonics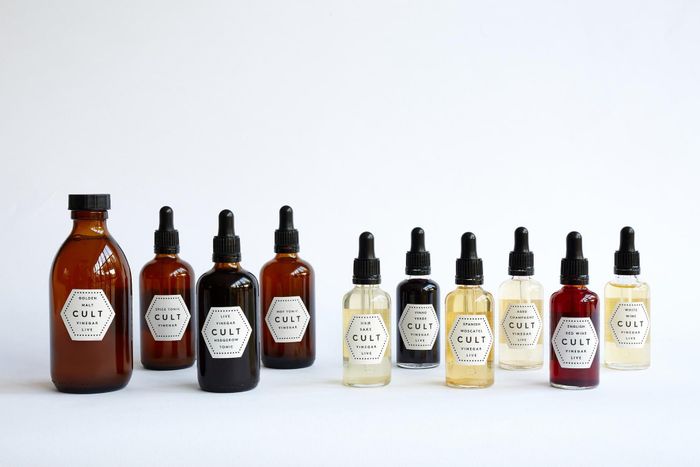 Cult Vinegar are launching a new range of their Apple Cider Vinegar Tonics to tap into the growing appetite for products that are good for your gut health.
Their new range includes: 
Scandi Tonic - made with cloudberries, lingonberries and blueberries
Four G Tonic - made with gingko, ginseng, ginger and green tea
Chai Tonic - made with cardamon, darjeeling tea, cinnamon and ginger
Floral Tonic - made with hibiscus flowers, rose petals and rosehips
Christmas Tonic - made with cinnamon, cloves and all spice
Each tonic is made with a range of ingredients which are not only tasty, but also are associated with healthy living and are all sweetened with raw honey. 
Jonathan Brown, founder of Cult Vinegar says, 'we love the idea of giving Apple Cider Vinegar with the mother a boost. By adding botanicals and raw honey we are giving the goodness of ACV a bit of a turbo charge and making them easier to drink so they become part of your morning gut health routine'. A squirt of two of Apple Cider Vinegar a day, keeps the gut in full swing.
With Google searches for 'gut health' up 750% in 5 years and interest in fermented foods growing, we plan to introduce new Apple Cider Vinegar tonics to help make people's gut health regime easier and tastier as this movement becomes increasingly mainstream.
Visit www.cultvinegar.co.uk or email jonathan@cultvinegar.co.uk for more details