14 Nov 2023
Come By and Visit Our Stand!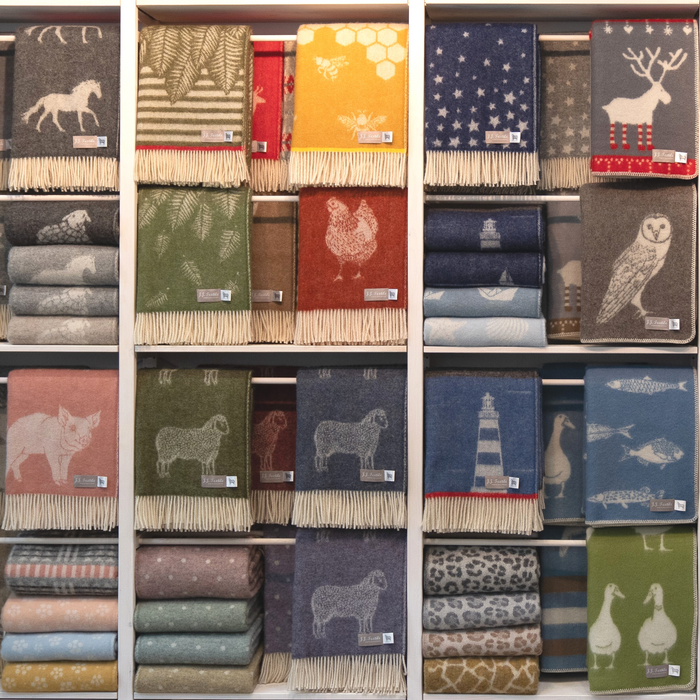 We are very excited to be exhibiting at Top Drawer where we will be releasing new products!
We are excited to be exhibiting at Top Drawer this year where we will be releasing new products!
- About Us -
J.J. Textile is an independent business based in Derbyshire, UK. We are known for our cosy blankets, cushion covers and throws all in our original designs. All products are made from the natural fibres of wool and cotton. We have proudly been supplying independent businesses as well as larger retailers in the UK and worldwide for the past ten years and our custom blankets and soft accessories have keeping customers cosy in hotels, cafes and wine bar terraces.
We are passionate about environmentally and ethically sourced production. Our soft furnishings are made from wool created on the hills and pastures of the beautiful scenic Norwegian countryside. Wool is one of the most sustainable fibres; it is renewable, recyclable and biodegradable.
Jurate, J.J. Textile's designer and director, draws inspiration for the unique, original designs from nature, the ever-changing seasons and her customers ideals. She has a longstanding relationship with trusted manufacturers in her native Lithuania, who carefully and skilfully bring her designs to life in either pure wool or blends of wool and cotton. Each accessory is carefully crafted to be cherished, shared and to last.
Join our philosophy of 'happy living in the woollen world'!
Come by and visit us at Stand F01
See you there!
Jurate & team
Get in touch with us: info@jjtextile.co.uk