29 Aug 2018
CARD AND GIFT BRAND WE ARE IN GOOD COMPANY ARE MAKING SPACE FOR SOBER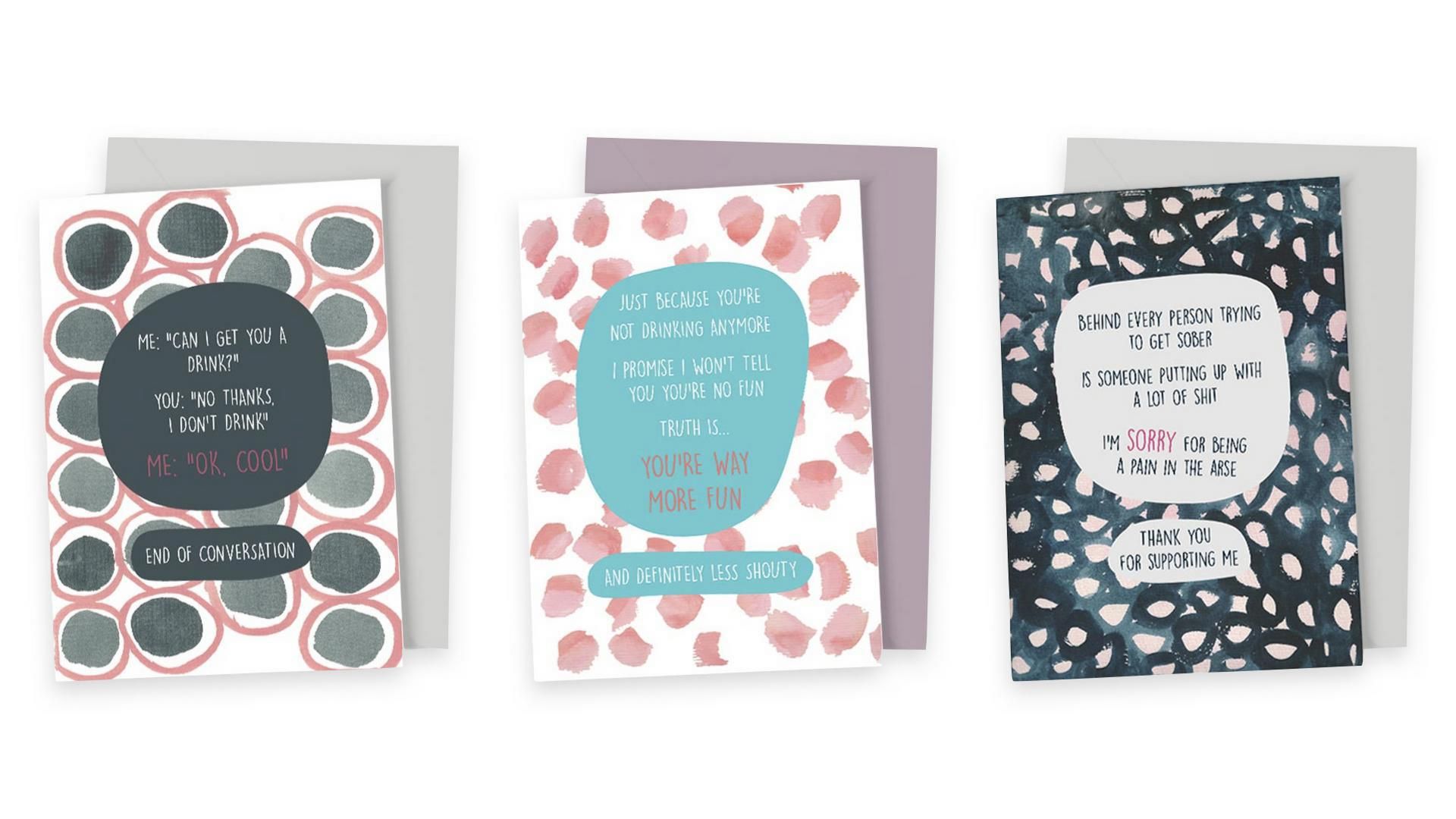 We Are In Good Company is a newly launched card and gift brand that aims to help you find the right words to say when someone tells you they don't drink. We Are In Good Company has created twenty-eight messages that acknowledge and speak to those choosing to live an alcohol free life.
From personal experience, company co-founders, Lucy Wilkins and Sara Bender know how meaningful it is for those who don't drink to be supported rather than questioned and to be encouraged and celebrated by those around them.
"Being sober is a brave choice that deserves recognition and tailored products that make you feel included, like you're not missing out,"  says Sara.
So many greeting cards on the High Street glorify excessive alcohol consumption and are inappropriate on many levels. There are no cards that speak with humour and insight to those who have actively chosen not to drink. We Are In Good Company believe there should be a space for these cards to sit alongside the booze fuelled cards and offer a real alternative for those seeking sobriety.
"We've designed the cards to help translate real life understanding of the taboos around not drinking. We want those who aren't drinking to have a card that speaks directly to them." says Lucy.
All cards £3 each and available from the company's website: weareingood.co, Worldwide shipping available.
NOTES TO EDITORS?
COLLABORATION: We Are In Good Company recently collaborated with Catherine Gray, author of the Sunday Times best seller The Unexpected Joy of Being Sober, on a bespoke celebration card for her Sober Spring project which encourages a 93-day sabbatical from booze.
Catherine Gray says, "I love what We Are in Good Company are doing, because cards often glorify alcohol and binge-drinking to shocking degrees. I often struggle to find cards that don't mention or picture alcohol."
STATISTICS: 1.4M people in the UK are dependent on alcohol; 1:5 people (10.4M) abstain from drinking; AF beer category grew by +20% in 2017 to £34.7m (Seedlip Drink backed by Diageo)
CONNECT: Website: weareingood.co, Instagram: @weareingoodco, Facebook: @weareingoodcom, Email: weareingoodco@gmail.com