25 Aug 2019
Valley Mist Cleansing Grains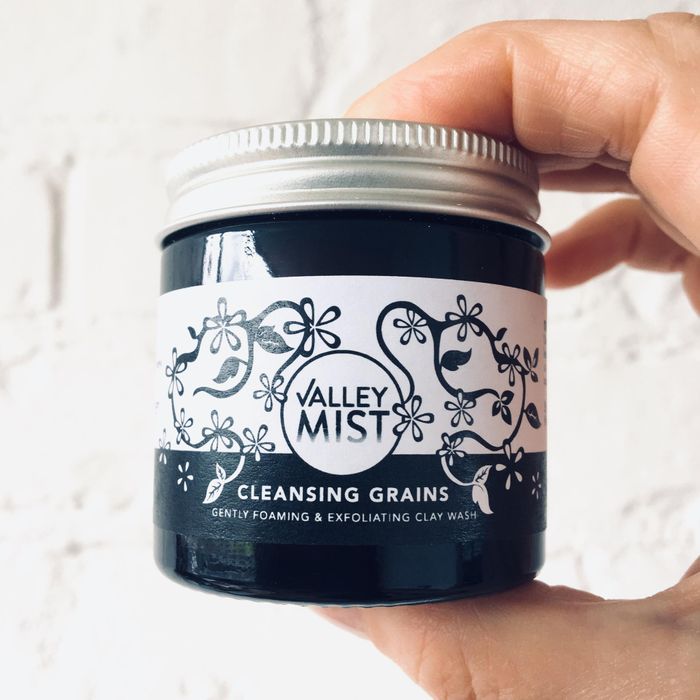 Gently foaming and exfoliating clay facial wash.
Plastic free Cleansing Grains for a deep clean and super soft skin.
Clay to draw away grease and pollutants.
Coconut milk to condition and moisturise.
Sallic Acid to help prevent blackheads and unclog pores.
Vitamin-B rich D-Panthenol to reduce redness and inflammation. This key ingredient offers skin loving vitamin-B5, pantothenic acid which is metabolised by the skin for new cell growth.
Lemongrass essential oil to cleanse and refresh. Red Mandarin essential oil to lift and invigorate your mood.
45g Cleansing Grains in an amber glass jar with aluminum lid and no plastic liner.