Kitchen Grow Kit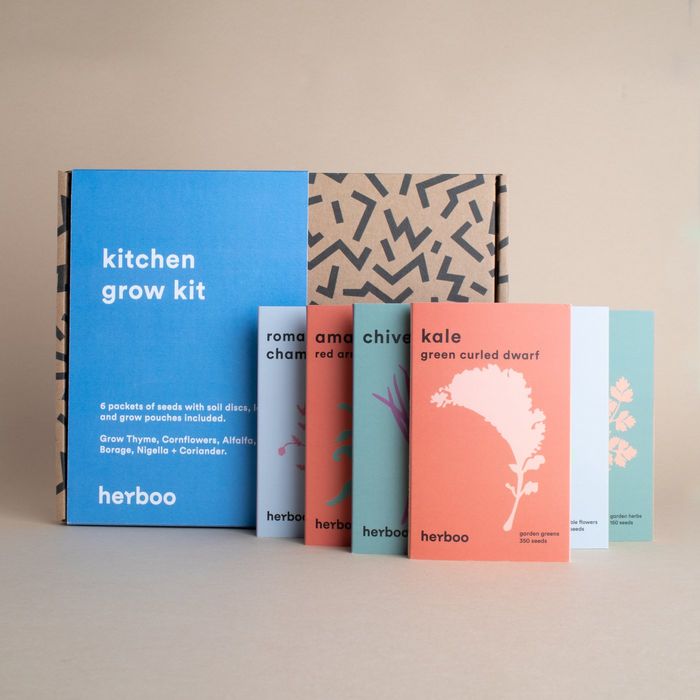 Our kitchen seed grow box is ideal for growing indoors or on the windowsill with a bit of sun and care.
In this box you will get biodegradable grow pouches, peat free soil discs and 6 seed packets including Roman Chamomile, Kale, Amaranth 'Red Army', Chives, Coriander and Borage.
You will be able to grow, harvest and eat the most beautiful set of plants, giving you your own kitchen garden.
Categories
Gifts
Men's Gifts & Accessories
Outdoor Furniture & Accessories