01 Sep 2021
Felt Spring Hare Applique Hoop Kit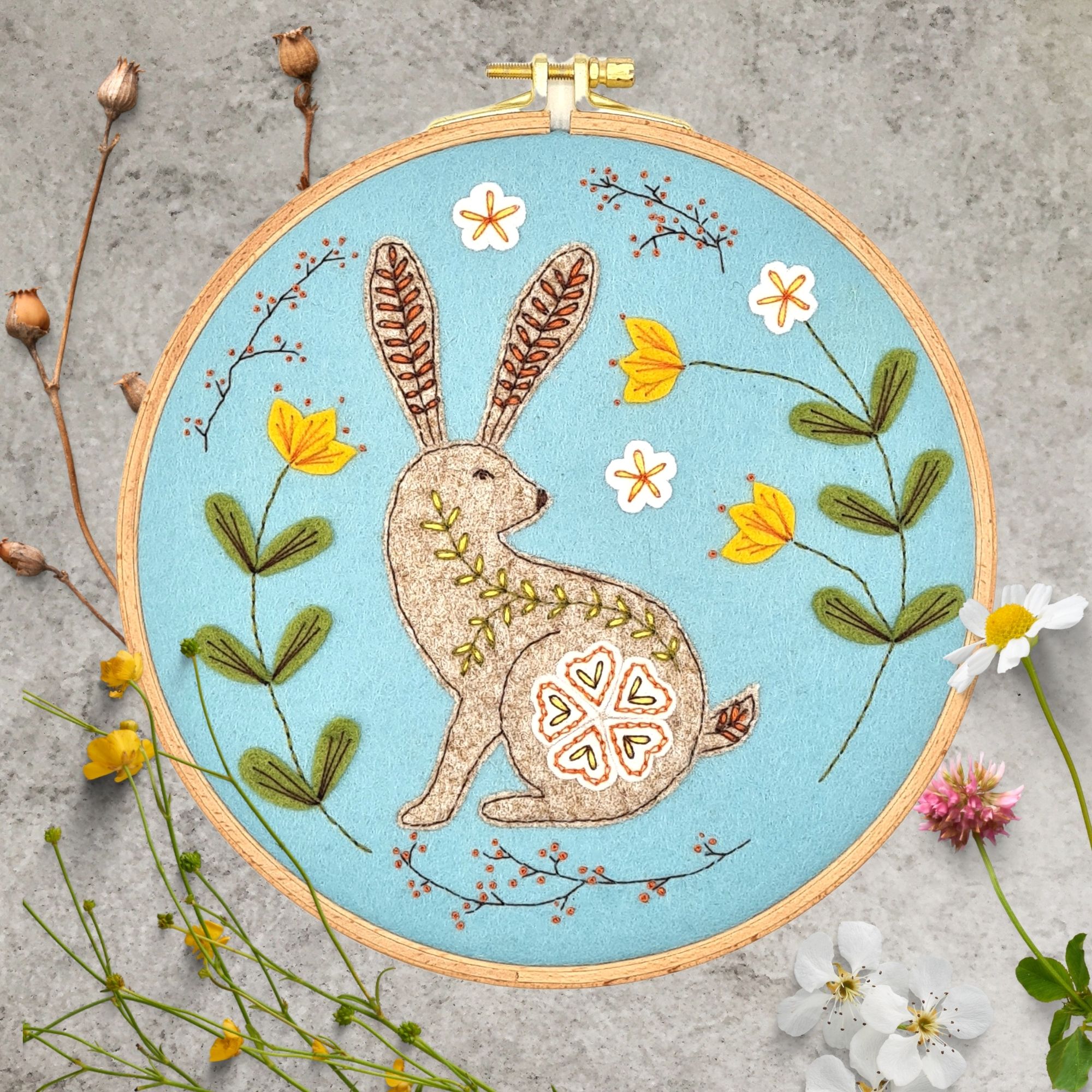 Our 19cm large Felt Appliqué Hoop Kits are all about layering colours, shapes and intricate embroidery patterns using coloured thread to form a framed picture, and are suitable for all abilities.
We use high-quality wool-mix felt in rich colours, that has a luxurious feel and DMC embroidery threads.
This design could also be used as an appliqué motif on a cushion or bag and makes a lovely gift.
Our kits are suitable for beginners and more advanced crafters looking to develop their sewing skills.
Trade £8.30 RRP £19.95
Categories
Gifts
Home Decorations
Wall Art