WYLE BLUE WORLD
Stand: 402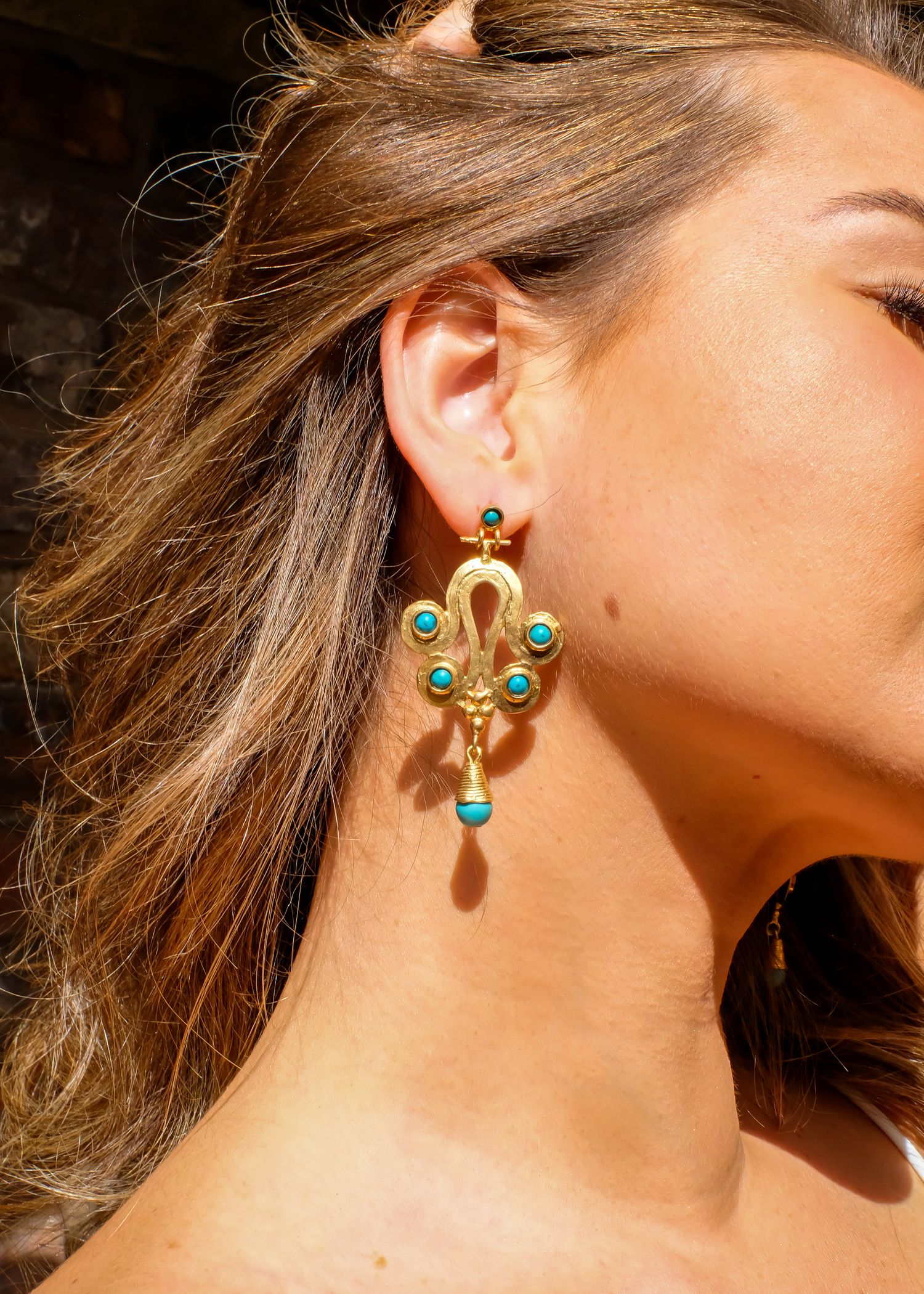 WYLE BLUE WORLD is a small independent shop in Shrewsbury, founded in 2018 by owner Belinda. Inspired by her passion for travel, she created a unique home and lifestyle store showcasing handcrafted pieces created by artisans, discovered whilst on her travels.
Not long after opening Belinda invited Hannah a creative and artistic fashion stylist to join her team. With similar eclectic taste WYLE BLUE WORLD continued to go from strength to strength, as the duo travelled together on buying trips, discovering the beauty of handmade
The shop has become renowned for its beautiful jewellery, so the pair hatched a plan to combine their expertise and launch WYLE BLUE WHOLESALE Accessories, offering a collection of beautiful jewellery, which embraces bold colours, intricate details, and their eclectic style.
Every piece is handcrafted in the heart of Istanbul by highly skilled artisans using a mix of semi-precious stones and 21ct gold plated brass.
We love discovering and designing new pieces and we hope you enjoy it as much as we do!