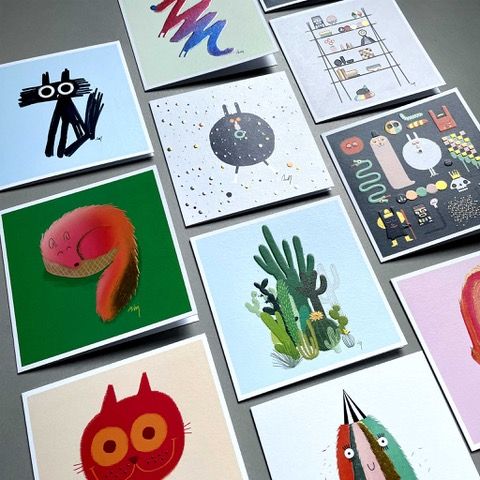 Renowned for their off-beat humour and arty aesthetic, USTUDIO Design create high quality, personality driven greeting cards, gift wrap and stationery!
As well as working with some the finest professional illustrators, they use special finishing such as embossing and foil blocking on the best boards, guaranteeing a card that will stand out and be appreciated by all that recieve them.
Their ethos is to always ask 'Why not send a card that can be kept or framed?' and this helps to define the high benchmark for quality design and production throughout their ranges, the majority of which are purposefully open occasions and blank inside.
Their products are sold in stores worldwide, packed with art and pop-culture references proving popular with galleries, museums, bookshops and independent retailers!