Tosier Chocolate Ltd
Stand: V41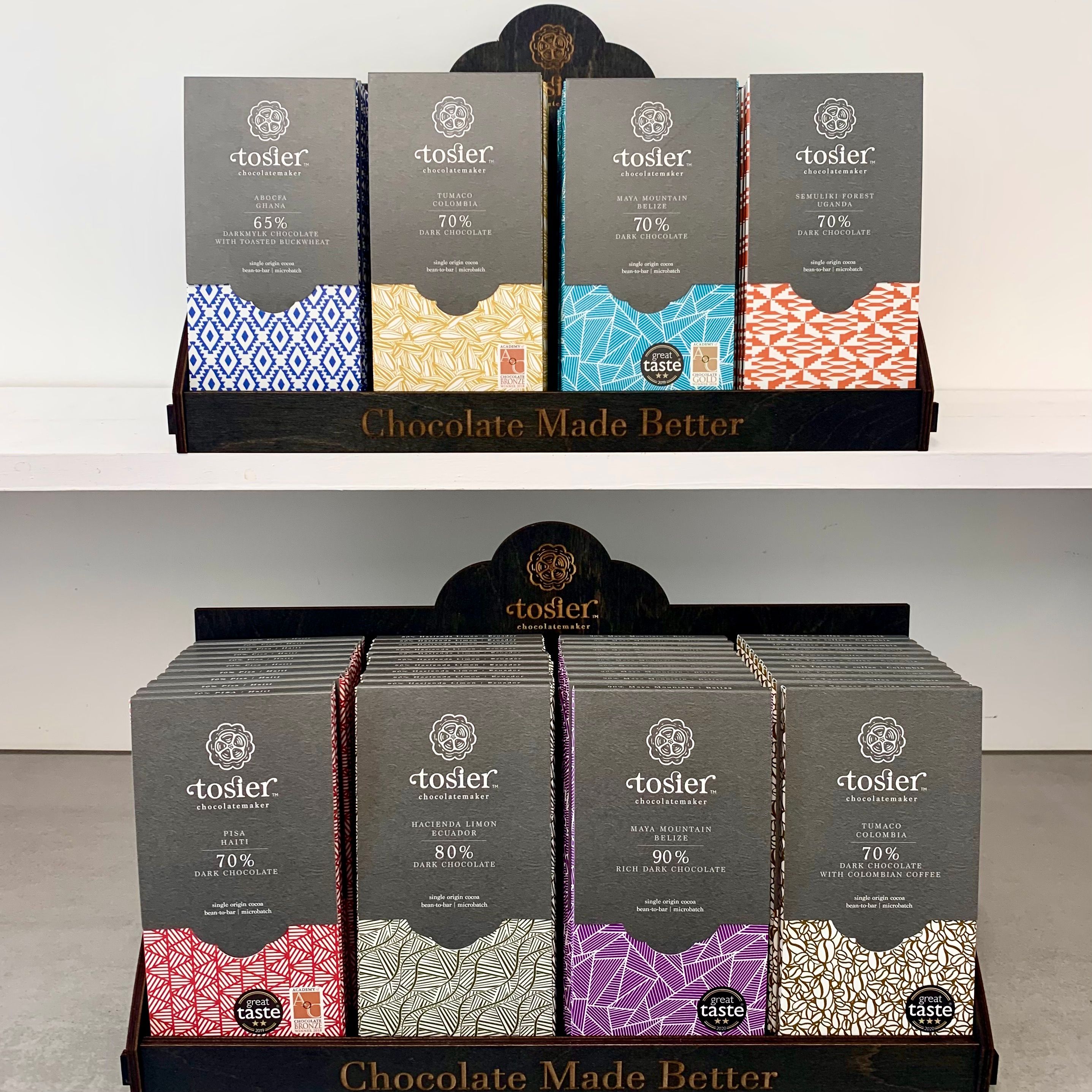 chocolate made better
'I'VE YET TO FIND A TOSIER CHOCOLATE THAT I DON'T LOVE, THE FLAVOURS ARE SO COMPLEX AND REFINED' Annalisa Barbieri, The Observer Chocolate Correspondent
All our bars are vegan, gluten-free, dairy-free, with no additives, flavourings, lecithin or emulsifier.
We select beans from the top 5% of the world's cocoa, always pay a higher price, ensuring sustainability and positive outcomes for the small-holder farmers and cooperatives that we work with.
Our flavoursome, award-winning bean-to-bar vegan craft chocolate is minimally processed and manufactured entirely from scratch in twenty-four kilo micro-batches in our small factory located in the Suffolk countryside.
The natural goodness of the cocoa is retained by creating individual roasting profiles for each bean and its harvest.
We only make a limited number of bars from each harvest as availability of these beans is finite and each harvest unique.
chocolate is changing, be part of its future…