The Wheat Bag Company
Stand: I81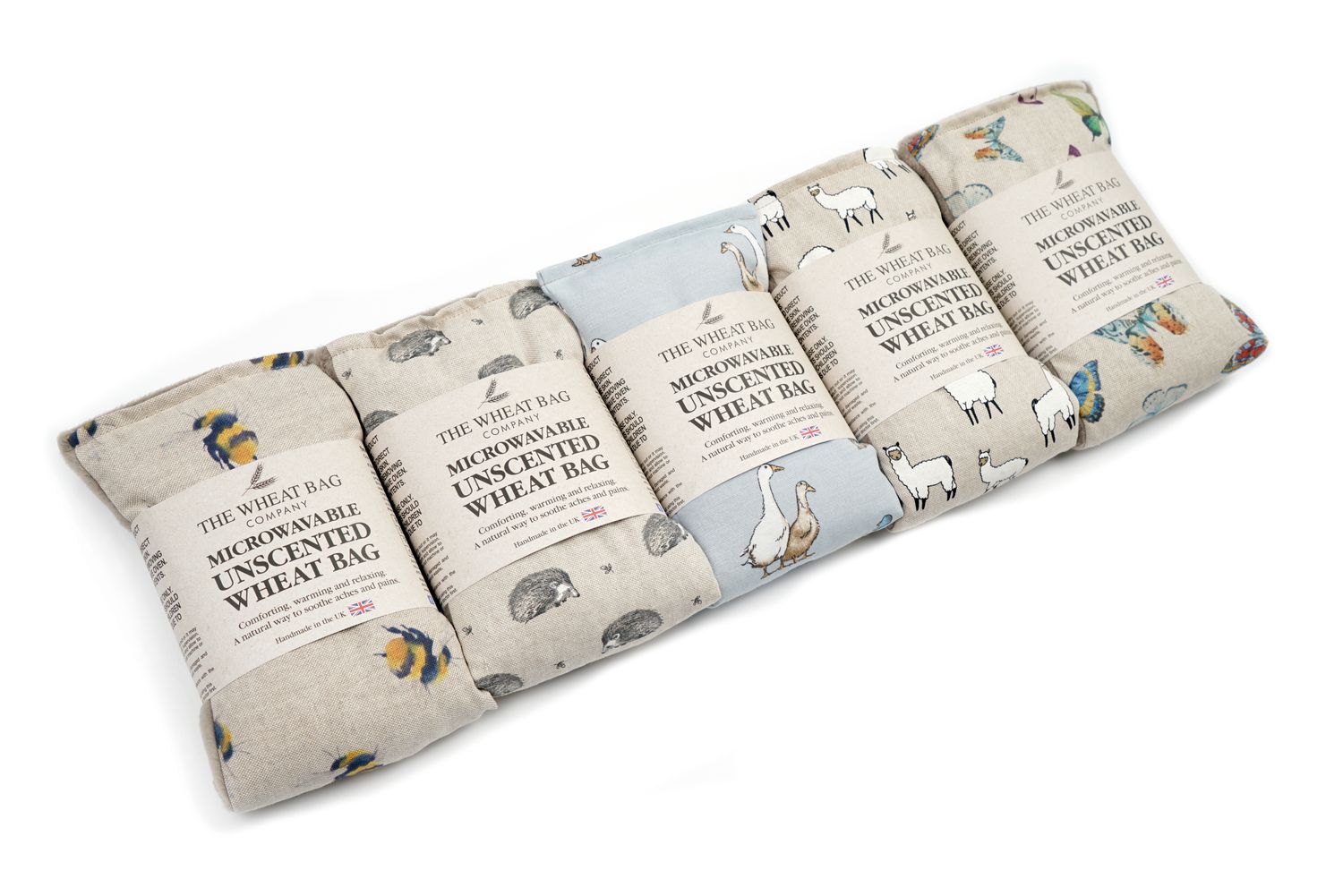 The Wheat Bag Company is an established company manufacturing Microwavable Wheat Bags and other unique items in the UK.
The Wheat Bags come in a variety of designs to suit all tastes including our own bespoke range of fabrics which include Rainbows, Highland Cattle, Donkeys, Swimming Penguins and Bumblebees.
Each Wheat Bag is filled with cleaned English wheat and optional Lavender buds. Lavender does not only smell delightful but is well known for its natural aromatherapy qualities of helping to aid sleep and relaxation.
They are an all over body pillow which simply heats up in the microwave to provide soothing warmth, relaxation and creates an overall sense of wellbeing.
Paired with our new essential lavender oil they make a wonderful personal gift.
Our product range also includes our handcrafted PADi Pillows, made from 100% cotton with a polystyrene bead inner. A stable, lightweight, hands free tablet stand. Perfect for holding and supporting any mobile device. Suitable for iPads, Kindles, phones and all other portable devices including books.
We are always coming up with new ideas and expanding our product collection. The latest being our handmade Door Stops.
These are made from cotton, padded and weighted with wheat and are also available in a wide range of designs to suit all homes.